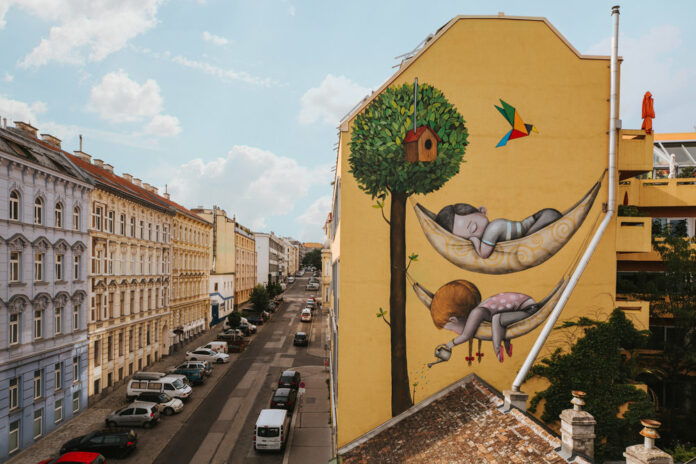 02.08. – 08.08.2021.
The street – a celebration!
When public space is not just a passageway, but becomes a place to stay and is taken up artistically, then it gets exciting!
This year, the central theme of the Festival for Urban Aesthetics Calle Libre in Vienna is representation. The focus is on the representation of the population, especially those parts of the population that are underrepresented and fall victim to everyday racism.
And so there are six artists in public space, who are creating six wall surfaces in Vienna with live paintings, and you can witness them in the painting process.
There is also a collaboration with the Weltmuseum Vienna. There, the exhibition "Re:Present: Unlearning Racism" will be on display from August 8 to January 11. With eight artistic positions and an extensive supporting program on the topic of racism, bridges are to be built and trenches closed.
The Urban Art Guides Tours on August 6 and 7 will take participants to an alternative Vienna to get to know aspects of the city far from glitz and glamor, but full of life.
Film screenings, workshops and a block party are part of the festival program, as well as the Closing Party on August 7th at the Weltmuseum. Here it's not just about partying, but you can also look back on the festival and get in touch with the artists in the context of a diverse music program.
Information and line-up can be found on the festival website!
RE:PRESENT
02. – 08.08.2021
Calle Libre Streetartfestival
www.callelibre.at

RE:PRESENT: Unlearning Racism
08.08.21 – 11.01.2022
Weltmuseum Vienna
Heldenplatz
1010 Vienna
www.weltmuseumwien.at