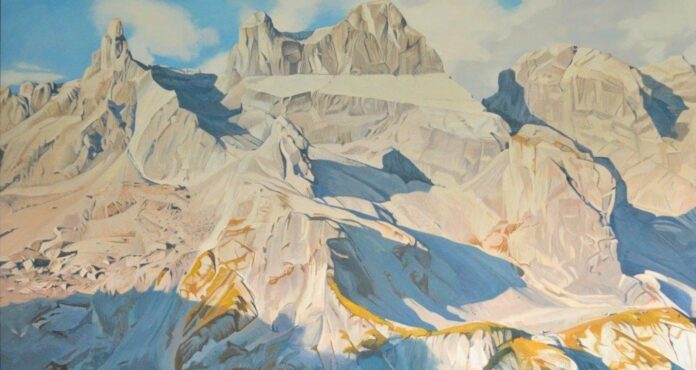 16.07. – 03.10.2021.


Mountains, mountains, mountains, in all their facets – the painter Nino Malfatti has one central motif and that is: the mountains. Malfatti, who lives in Berlin and Tyrol, has been working with mountains since the 1980s. Changing light and shadow casts and their spatial-atmospheric effect are the subject of his painting. Serial works, reminiscent of Roy Lichtenstein, for example, dominate the work of his early years. In 1977 he was even invited to documenta 6 in Kassel.
Nino Malfatti has also been traveling for decades as a high mountain climber in his Tyrolean homeland, where he photographs the mountain massifs of the Alps with the painter's eye. Based on these photographs, he creates his landscape paintings in his Berlin studio. It is not the beauty of the landscape that leads him to this theme, but the structure of the rocks and the material stone exert their charm on him. 99 mountain views, some of them in large format, can be seen in this largest Malfatti exhibition to date. For the first time, not only Tyrolean but also Vorarlberg motifs are on display, including the recently completed painting of the Kanisfluh.
Nino Malfatti
16.07. – 03.10.2021
vorarlbergmuseum
Kornmarktplatz 1
6900 Bregenz