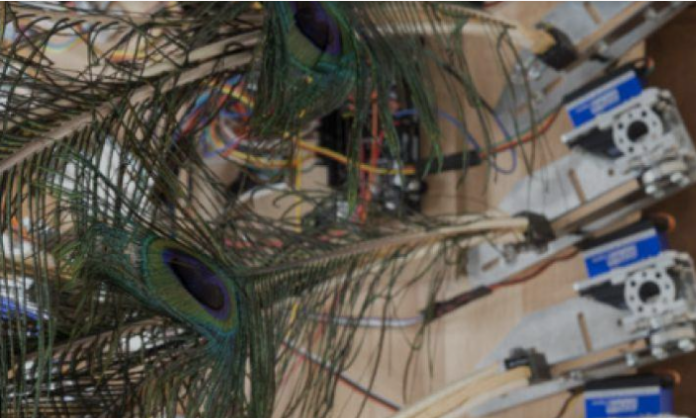 29.09.2021 – 6.02.2022.
The sound takes up space – like the peacock wheel rises. And in the same way it disappears again.
Volkmar Klien has always been fascinated by music and its rituals. As part of the Carlone Contemporary series, he is showing his performance apparatus Anschwellen – Abschwellen (Swelling – Decongestion) at the Upper Belvedere. With the ticking of the clock, the sound unfolds, rises, swells and finds its full size – like the wheel of the peacock. It strives for beauty, for greatness, for sound strength and for dominance.
And then – the peacock lays down its feathers again and the sound also follows him.
Volkmar Klien: Anschwellen – Abschwellen (Swelling – Decongestion)
29.09.2021 – 6.02.2022
Oberes Belvedere
Prinz Eugen-Straße 27
1030 Wien
www.belvedere.at