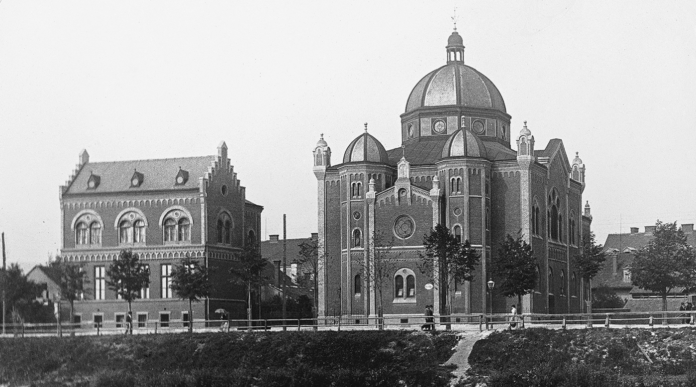 26.10. 2022 – 27.08. 2023

From Judendorf to the Graz Synagogue: The exhibition "Jewish Life in Graz" covers the period from 1147 until today and was created in cooperation with the Jewish Community in Graz. It focuses on the largest Jewish community in Styria and its cultural and economic positions. It is the first exhibition of a public museum in Styria that explicitly deals with Jewish culture and history.
The exhibition focuses on the lively and diverse nature of Jewish life in Graz. The historical arc ranges from the settlement in the Middle Ages to the first expulsion of Jews from Graz and the dissolution of the centrally located residential quarters under Duke Frederick V in 1437/38, to the second expulsion under Maximilian I in 1496/97 and the subsequent long period of "Jewish closure". This was only gradually replaced in the late 18th century by a resurgent Jewish community, which slowly developed a religious, ritual and cultural infrastructure again.
In 1880, the Jewish Community numbered 1,200 members, and in 1892 it inaugurated the first representative synagogue of the Graz community. But already since the 1890s cultural anti-Semitism was gaining strength, which radicalized from the First World War in 1914 and finally culminated in the November progroms and the "Aryanization" of businesses and the expulsion and murder of the Jewish population of Graz in 1938. Only after the end of the Second World War in 1945 some Jewish families settled again in Graz, in 2000 finally the Graz synagogue was rebuilt and consecrated.
Jewish Life in Graz
26.10. 2022 – 27.08. 2023
Graz Museum
Sackstraße 18
8010 Graz
www.grazmuseum.at