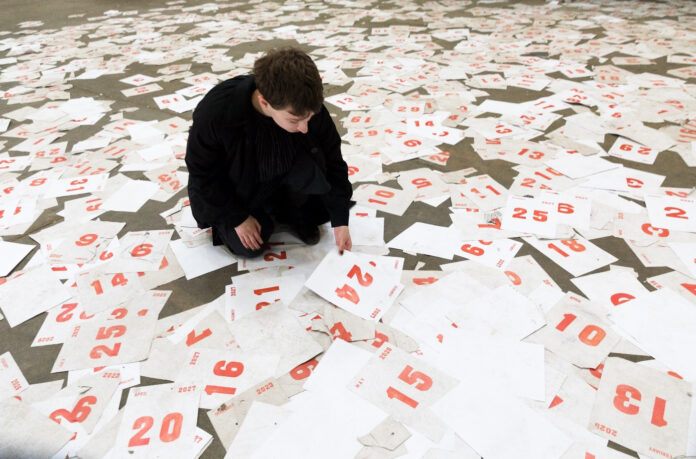 05.10.2021 – 24.04.2022.
Wie die Kalenderblätter fallen, vergeht die Zeit!As the calendar leaves fall, time passes!
Time is bound to place and is relative.
In one place – a castle – Martin Walde explores historicity, the way history is viewed, in his new project. Is history a construction based on what is told and recorded?

The interpretation of possible facts, processes, persons and the place play a central role. In collaboration with a comic artist, a graphic novel is created as the central basis of fiction, dystopia and utopia.

On the timeline we move forward – to where?
Martin Walde: TIMELINE
05.102021 – 24.04.2022
Neue Galerie Graz
Joanneumsviertel
8010 Graz
www.neuegaleriegraz.at