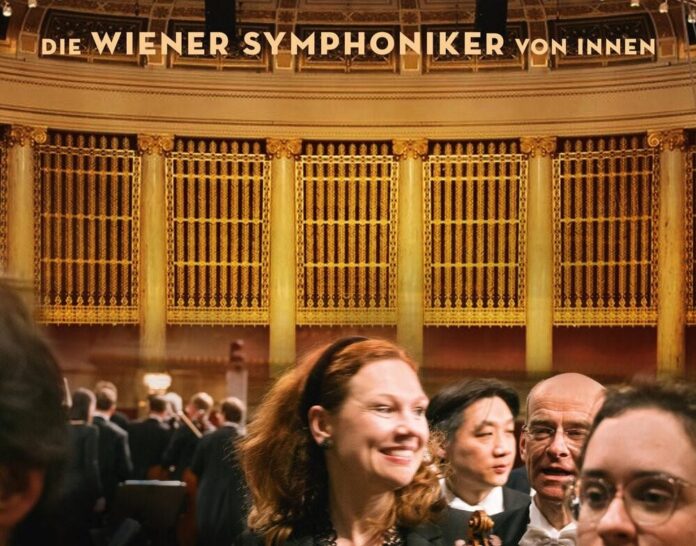 03.09. – 03.10.2021.
Tonsüchtig – The Vienna Symphony Orchestra from the inside
Director: Iva Švarcová, Malte Ludin
The Vienna Symphony Orchestra has been one of the best orchestras in the world for years and invites the most prominent conductors. How does this outstanding collective of musicians work and who are they really? The film reveals the backstage of the Vienna Symphony Orchestra and presents its members as people full of musical passion, who form the heart and soul of the orchestra's sound and guarantee the professionalism for which the orchestra is famous.
Glory to the Queen
Director: Tatia Skhirtladze, Anna Khazaradze
Their stories can even overshadow the series "The Queen's Gambit". Nona Gaprindashvili, Nana Alexandria, Maia Chiburdanidze and Nana Ioseliani are four legendary chess players from Georgia who revolutionized women's chess around the world during the Cold War and became Soviet icons of women's emancipation. The film portrays their current lives while revealing their tremendous legacy. Although they played together on the USSR Olympic team, they were also difficult opponents for each other and have not sat at the same table for more than a quarter century.
Dear Future Children
Director: Franz Böhm
A portrait of three young activists working in different parts of the world: Rayen is involved in protests against the government in Chile, Pepper is fighting for Hong Kong's independence from Chinese authorities, Hilda is the leader of the youth climate strike in Uganda. The film is not an inspiration to take action in the streets – action is a given. It paints a rather bitter picture of what kind of world adults have left for the youngest generation, and raises a number of questions about what kind of world the children of the future will live in.
Behind the Headlines (Hinter den Schlagzeilen)
Director: Daniel Sager
The film shows the background of the work of the investigative department of the Süddeutsche Zeitung. It describes techniques and details that were previously journalistic secrets and offers an insight into the work that no one had access to before. Two years after the publication of the famous "Panama Papers", investigative journalists are facing new challenges: such as the political murder of Maltese journalist Daphne Caruana Galizi and a mysterious arms dealer in connection with the Iranian nuclear program.
Austrian Movies at the Millenium Docs Against Gravity Film Festival
03.09. – 03.10.2021
Warszawa, Wrocław, Gdynia, Katowice, Poznań, Bydgoszcz, Lublin
+ ON-LINE

Organiser: Filmfestival Millennium Docs Against Gravity
https://mdag.pl/18/en/warszawa/homepage
Partner: Österreichisches Kulturforum Warschau
https://austria.org.pl/veranstaltungen/osterreichische-filme-beim-18-filmfestival-millenium-docs-against-gravity