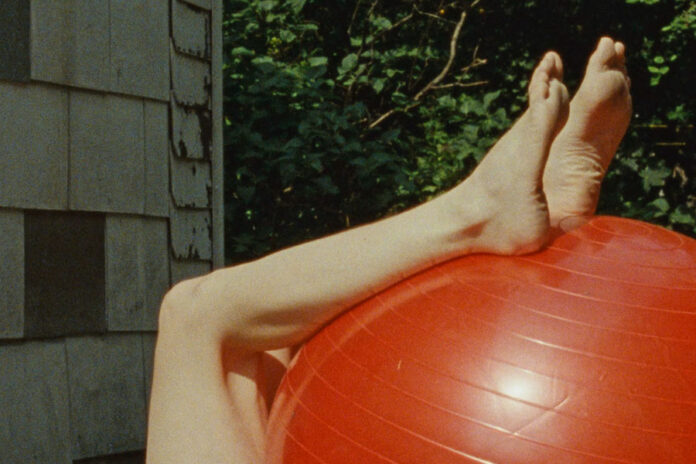 Capturing Time in Images and Words – Viennale '21 devotes itself to subversion.
"The subversive power of cinema still has the power to influence our view of things," VIENNALE artistic director Eva Sangiorgi is convinced. Especially in times of uncertainty and change, this power is all the greater. "We will always remember 2021 as a year of transition," says Sangiorgi. Not only because of the pandemic, but also because of the many political changes it has already brought.
For Sangiorgi, against this backdrop, it's also important to critically discuss the mission and role of film festivals for the film industry and society. "More than ever, the Viennale insists on the importance of a common space that must be shared and divisible, especially in a society that is always changing, and that should be used to better understand its changes," she emphasizes.

Understanding time and putting it up for debate, this approach forms the foundational framework for the program structure of this year's VIENNALE. The selected films deal with recurring motifs:
For example, the dialogue between young and old, as in Ignacio Ceroi's debut film, QUÉ SERÁ DEL VERANO, or in the very tender PETITE MAMAN by Céline Sciamma. The juxtaposition of generations is also addressed in films such as HERR BACHMANN UND SEINE KLASSE by Maria Speth or the inspiring and refreshing THE INHERITANCE by Ephraim Asili.
A central motif of this year's VIENNALE program is also stories about travel. Journeys through history, relationships but also journeys in search of oneself. Among them are films by promising young Austrian filmmakers such as GROSSE FREIHEIT by Sebastian Meise, which premiered at the Cannes Film Festival and will also be shown as the opening film at Filmfest Hamburg on September 30, or the film BEATRIX by the young Austrian filmmakers Milena Czernovsky and Lilith Kraxner.
BEATRIX focuses on the body of a young woman. It is banal things that are shown superficially: eating, drinking, cleaning, jumping, bathing, etc.. The images fragment the body and thus make femininity physically tangible. Milena Czernovsky and Lilith Kraxner take an uncompromising approach to their examination of being a young woman, bringing to mind the feminist experimental films of Chantal Akerman from the 70s and 80s.
A Personale is dedicated to the British film director Terence Davies under the title "Catching Time in Images and Words", from whom this year's VIENNALE trailer also originates. An existentialist film poem under the title "But Why", in which a man looks back on his life in short camera pans on a staircase.
"The Viennale is a festival that honors memory and is aware of the lessons of history," Sangiorgi says, also referring to what she calls "a pillar saint of cinephilia," Amos Vogel, who would have turned 100 this year and was forced to emigrate from the "Ostmark" to the United States at the age of 17. The film scholar and film critic has become known not least for his film history "Film as a Subversive Art". At a time when artistic and media freedom are increasingly being called into question, the subversive power of film is once again gaining new significance. Sangiorgi's commission to the curators of the individual program series of this year's VIENNALE also takes this into account: only films that address the question of what "film," "subversive," and "art" can mean today should be shown.
VIENNALE ´21
21. – 31.10.2021
www.viennale.at