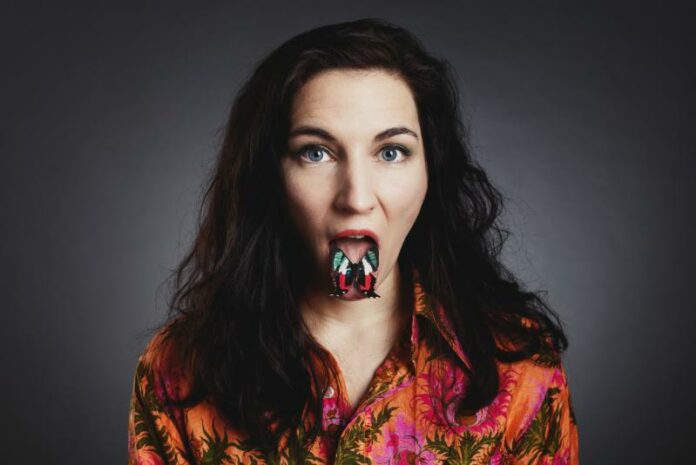 23. – 25.09.2021.
With URBAN VOICES, Gamsbart Jazz in cooperation with the Kleine Zeitung brings fresh, new, top-class voices to the Graz tube`s. All this in the context of the 29th Austrian Soundcheck, which should have taken place last year.
23.09. Anna Anderluh: "Leave me something stupid".

With humor and sensitivity she traces the magic of seemingly insignificant little things and builds a bridge between tender poetry and harsh social criticism; between fragile, simple songs and experimental vocal improvisation.

Anna Anderluh: vocals
autoharp, piano, babykeyboard
Judith Schwarz: drums, percussion
Philipp Kienberger: bass
24.09. Jelena Popržan: La Folia

Jelena Popržan is considered one of the most versatile and versatile musicians in the country. With inimitable chutzpah she masterfully plays and sings her way into every corner of the soul.
25.09. Willi Landl & Michael Hornek: Abstruse Figures

Light-handed performance and extremely relaxed pleasure beyond usual jazz-pop-chanson conventions. On his fourth album "Abstruse Gestalten" Willi Landl and Michael Hornek step into the big shoes of the legend-making line-up: piano and voice.
Willi Landl, vocals
Michael Hornek, piano
29. Austria Soundcheck: URBAN VOICES
23. – 25.09.2021
tube's
Grieskai 74a
8020 Graz
www.tubes-music.at
www.gamsbartjazz.at