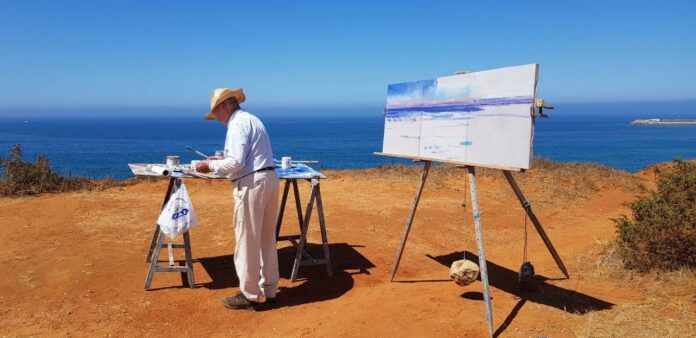 23.10.2021 – 30.01.2022.
See the world in the light of time! Transient and present at the same time.
Heinz Greissing, who was called Enrique in Spain, was drawn to the landscape of southern Spain. The roaring sea, the Atlantic, the light in the course of the day. In his large-format pictures, characteristically layered in stripes, he captured what is not so easy to grasp. Already many an Impressionist and Paul Cezanne took on the great task of depicting the reality of landscape and almost despaired.
In this tribute to the artist, who died in 2020, in addition to the striped paintings, there are also large formats that radiate the tranquility and feeling of endless expanse of the Atlantic Ocean.
If strong winds prevented painting on the beach, the artist turned to the pines and umbrella pines of the surrounding area.
Heinz Greissing "Letzte Bilder"
23.10.2021 – 30.01.2022
vorarlbergmuseum 
Kornmarktplatz 1
6900 Bregenz
www.vorarlbergmuseum.at