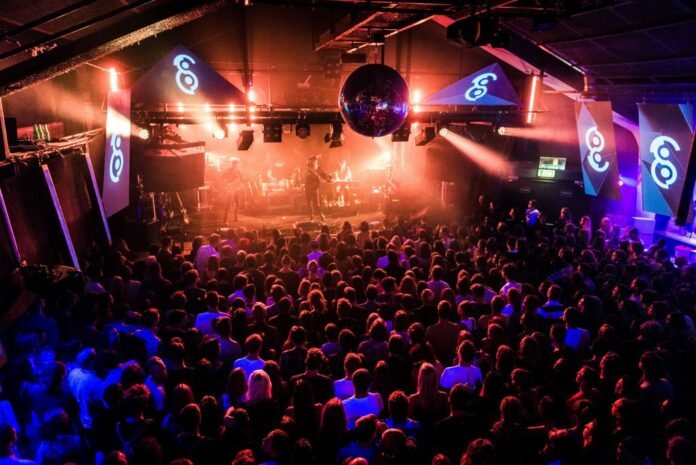 18. – 20.11.2021.
It's happening again!
For three days, Styrian artists will come together with the public at ppc to listen, jam and celebrate at the Styrian Sounds Festival!
The 3-day event offers a comprehensive showcase of regional pop-cultural creativity in Styria. The festival sees itself as a platform that promotes further networking, raises innovation to another level and, last but not least, arouses the curiosity of new audiences.
Opening concert with "Seismo's Movie Night", the national "Hotspot" goes into the 4th round, numerous album release shows, club night and anniversaries.

New: Hello Alpe-Adria – Hello Slovenia!
Line-up:
CARI CARI * MY UGLY CLEMENTINE * ONK LOU * GNACKWATSCHN * SHARKTANK * GRAND HOTEL SCHILLING * MAIA ONDA * MUSIKCAFE * PRENNER * ELEKTRO GUZZI * GOOD WILSON * SALO * CAFE DRECHSLER * BANKI MOON * CHRIS MAGERL & THE BURNING FLAGS * FREEKIND * MODEST ODA * VELVET WASTED * OXYJANE * SURICATES * ANNA ABSOLUT * MOET * HUME * J.K.HABE * LOVE A.M. * SOURCE 45 * RAIFU * ILLPOWER * SEISMO'S MOVIE NIGHT * PANDORAS KLEINE SCHWESTER * J2K * and many more
Styrian Sounds
18. – 20.11.2021
p.p.c. – ProjektPopCulture
Gesellschaft zur Förderung der Popkultur und der Kulturwirtschaft m.b.H.
Neubaugasse 6
8020 Graz
www.styriansounds.at