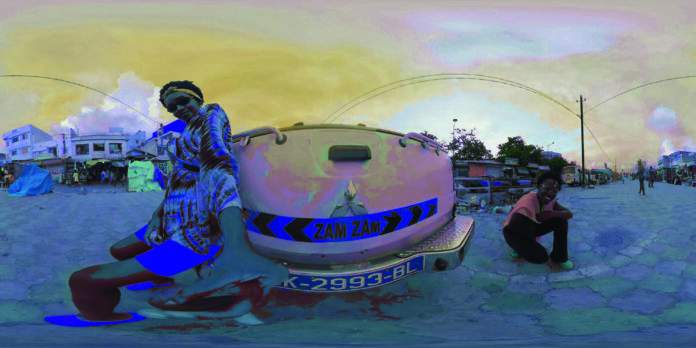 12.10.21 – 27.02.2022.
Boundaries only happen in the mind!
In Anna Ehrenreich's current project, dependencies on machines, the Internet and social boundaries are questioned and broken down.

Ehrenreich works with creatives, who have migrated to Dakar, the Senegalese capital, which offers relatively easy working conditions due to relaxed visa regulations, and attracts visitors with a flourishing creative scene. Using photographs, installations, textile sculptures and a 360° video, they confront the socio-cultural consequences of digitalization and migration.

In times of globalization and the Internet, a hybridization is taking place that has become an accelerated everyday norm, in which certain objects and technologies serve as mediators. Anna Ehrenreich and her team start from the idea that multicultural life is a phenomenon that only occurs in the Western hemisphere. They also do not believe in the myth of net neutrality or machine neutrality, but consider the relationship between humans and tools in an open conversation – a tool for conviviality!
Anna Ehrenstein "Tools for Conviviality"
12.10.21 – 27.02.2022
FC – Francisco Carolinum
Museumstraße 14
4010 Linz
www.ooelkg.at