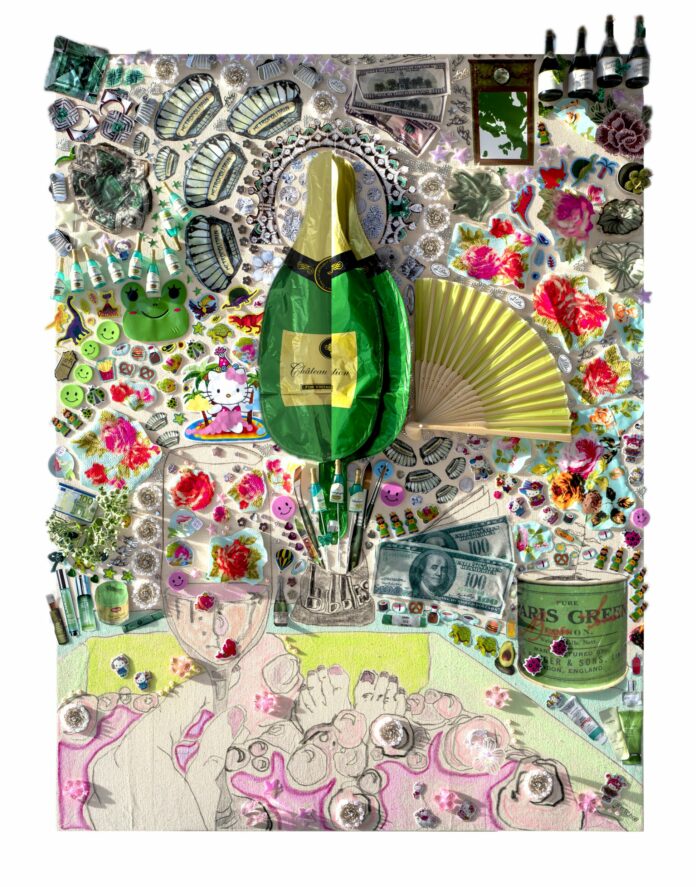 12.10.2021 – 27.02.2022.
The limitless world of imagination on the Internet made visible in brightly colored, brightly popped vision boards.
Gretchen Andrews calls herself an internet imperialist and plays with search engines and the manipulation of information.

She has thus attracted attention in performative Internet manipulations of art world institutions such as Frieze Los Angeles, the Whitney Biennial, and the Turner Prize.

The girlish-looking images stand in strong contrast to the male-dominated, harsh, even uncaring world of AI (Artificial Intelligence), programming and political control in the digital age.
Gretchen Andrews: Trust Boundary
12.10.2021 – 27.02.2022
FC – Francisco Carolinum
Museumstraße 14
4010 Linz
www.ooelkg.at/de/ausstellungen/detail/gretchen-andrew-trust-boundary.html