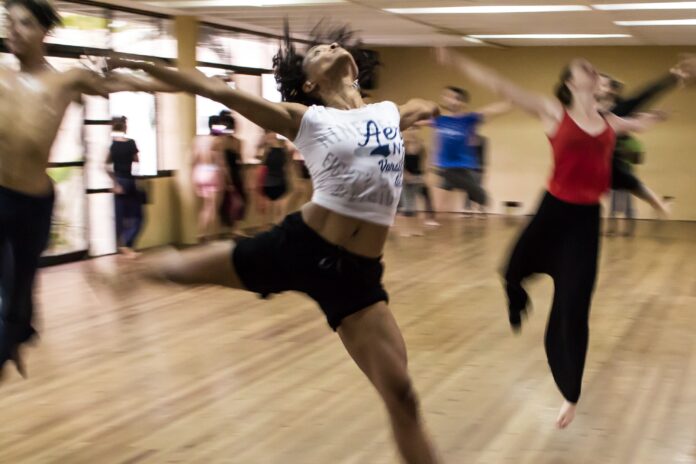 17.09. – 13.10.2021.


If you keep it with John Cage, then art is a form of life. This is at least the introductory sentence on the website of the tanz_house festival in its fall 2021 edition. Tanz_house is an association of freelance choreographers based in Salzburg. They produce and work in an international context, but they are connected to each other and to the city and province of Salzburg. Through various parameters such as artistic biographies, friendships or the common commitment to dance. Founded in 1999, tanz_house emerged from the "Bewegungstheater Vorgänge" and the "Freie Produzenten Salzburg". Today, tanz_house is a constant in the Austrian dance and performance scene. tanz_house artists are Editta Braun, Marion Hackl, Iris Heitzinger, Lisa Hinterreithner, Mirjam Klebel, Hubert Lepka, Anna Maria Müller, Beda Percht, Susan Quinn, Julia Schwarzbach, Tomaž Simatović and Helene Weinzierl.
Shown at the opening marathon will be a piece by Tomas Danielis "Maybe, but of course" as well as a piece by Kim Ceysens / Shmeeshmoo Company "Patsy" and Andrea K. Schlehwein & Netzwerk AKS with #shivering. In the hall will be debocs_Martina De Dominicis / Alberto Cissello "yet tob e born "and Martyna Lorenc / Art Stations Foundation "A feeling that this is the case". The entire program can be found online.



tanz_house fall 2021
17.09. – 13.10.2021
Arge Kultur Salzburg
Ulrike-Gschwandtner-Straße 5
5020 Salzburg

www.argekultur.at