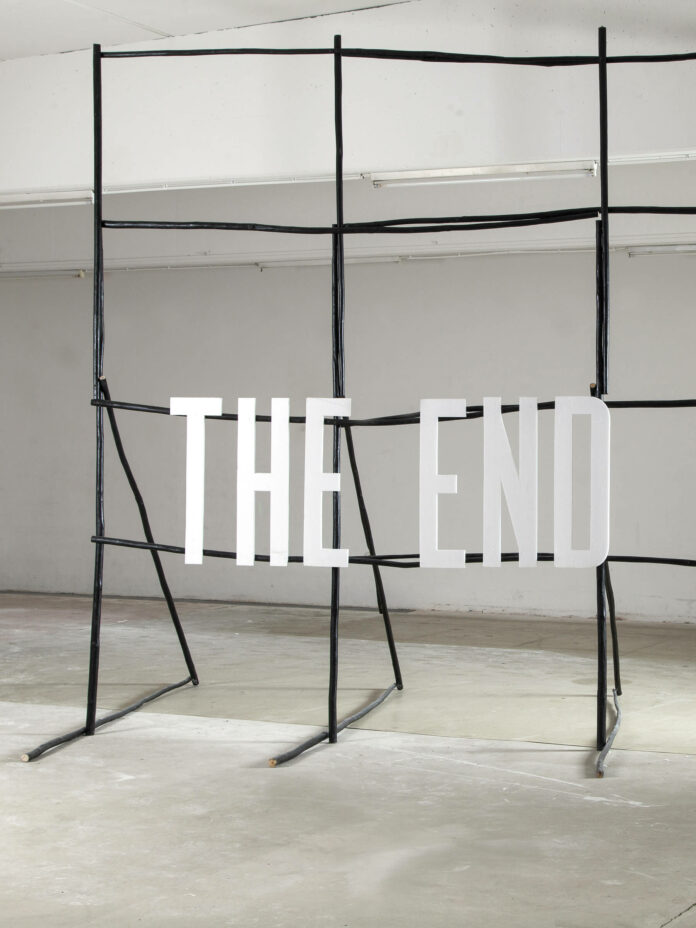 09.10. – 12.11.2021.
Every end is the beginning of something else!
David Reumüller, Graz artist working in the fields of music, film and installation art, begins the solo exhibition at the Lisi Hämmerle Gallery with the installation "The End" and shows current sculptures and images.
A basic framework, horizontal and vertical lines, wood, paint carpenters "minimalist image surfaces or sculptures reminiscent of billboards, which appear again and again in various contexts and seem to give concrete clues.
David Reumüller: The End
09.10. – 12.11.2021
Galerie Lisi Hämmerle
Anton-Schneider-Straße 4a
6900 Bregenz
www.galerie-lisihaemmerle.at