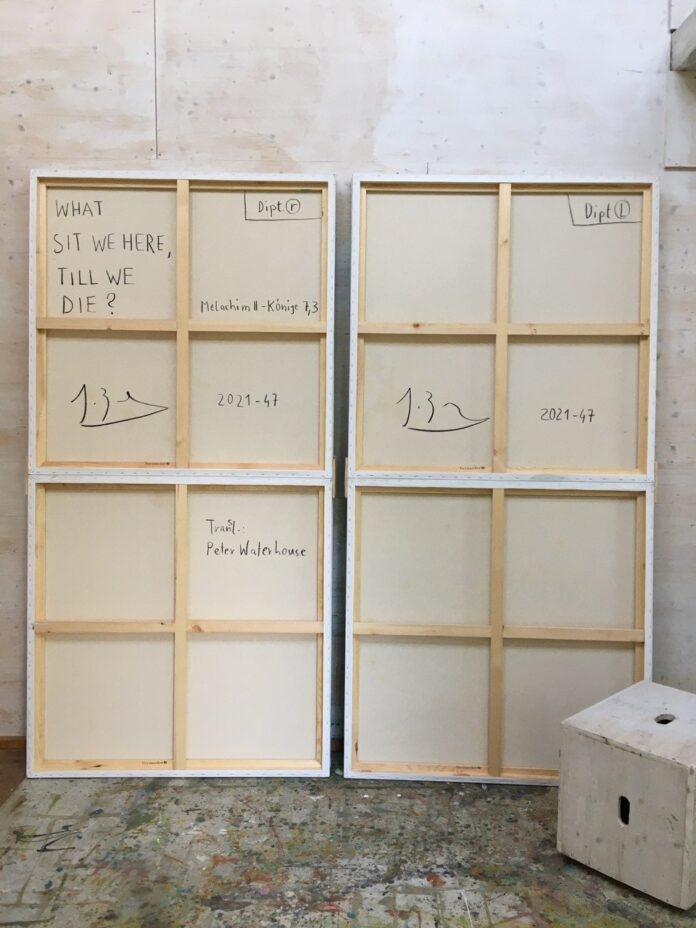 06.11.2021 – 14.01.2022.
Language – Image – Space!
The path of the line curved across the sheet following the sound of the lyric.
The exhibition of Johanes Zechner in the gallery of the academy Graz begins with a performance to the exhibition construction. Veronika Hauer walks with a class of the Model School Graz with the paintings from the studio Zechner in Sackstraße across the main square to the gallery.
The drawings and paintings by Johanes Zechner open up pictorial spaces along linguistic images and text fragments. The exhibition features oil paintings from the cycle "Emblem Form The Bible" and drawings from the series "What is Darkness?".
At the opening Helwig Brunner reads from his poetry.
Johanes Zechner: What sit we here, till we die?
06.11.2021 – 14.01.2022
Akademie Graz
Neutorgasse 42
8010 Graz
www.akademie-graz.at