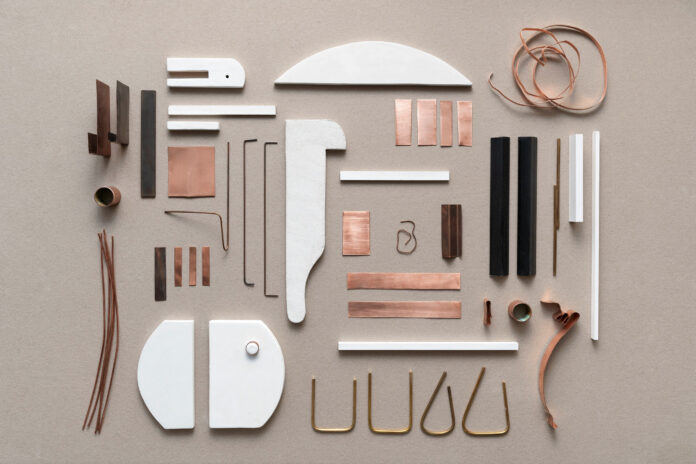 21.10.2021 – 23.01.2022.
Industrial material finely arranged, poetically transformed!
Melanie Ender works with sheetrock, copper pipes, brass rods or steel sheets. She puts these finely processed everyday materials into new relationships.
The compositions, which seem self-contained, represent a careful testing of relations, a persistent probing of the boundary where form becomes sign and sign becomes carrier of meaning, a tactile deliberation where the hand guides the thinking.
From the 1990s until 2010, the studio of the Neue Galerie served as a platform for young Austrian artists who, after completing their training, were not yet fully established in the art world or were at the beginning of their careers. In 2017, this essential tool for promoting and documenting young art was reintroduced in the Joanneum Quarter.
Melanie Ender
21.10.2021 – 23.01.2022
studio
Neue Galerie Graz
Joanneumsviertel
8010 Graz
www.neuegaleriegraz.at
https://www.museum-joanneum.at/neue-galerie-graz/ausstellungen/studio