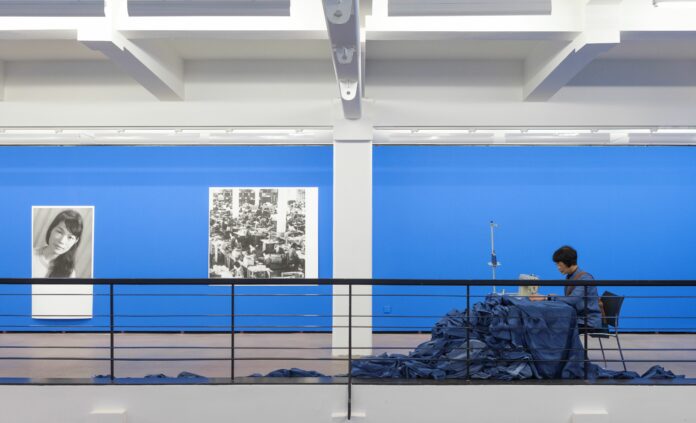 27.11.2021 – 27.02.2022.
Formosa – beautiful island! What has become of you?
How economic power interests can affect a society can be well observed in the example of Taiwan.
In the first solo exhibition outside of Asia, the MUMOK in Vienna is showing the art work of the Taiwanese artist Huang Po-Chih. His multimedia practice encompasses literature, agribusiness, textile manufacturing and social entrepeneurship.
The exhibition focuses on the multi-part series of works "Production Line – Made in China & Made in Taiwan" (2014-20). Based on his essay "Blue Skin: Mama's Story," Huang addresses the rise and fall of textile production in Taiwan.
Hence the title of the exhibition. Blue Elephant stands as a symbol of Taiwanese labor reality.
Huang Po-Chih: Blue Elephant
27.11.2021 – 27.02.2022
MUMOK
Museumsquartier Wien
Museumsplatz 1
1070 Wien
https://www.mumok.at/de/huang-po-chih-blue-elephant