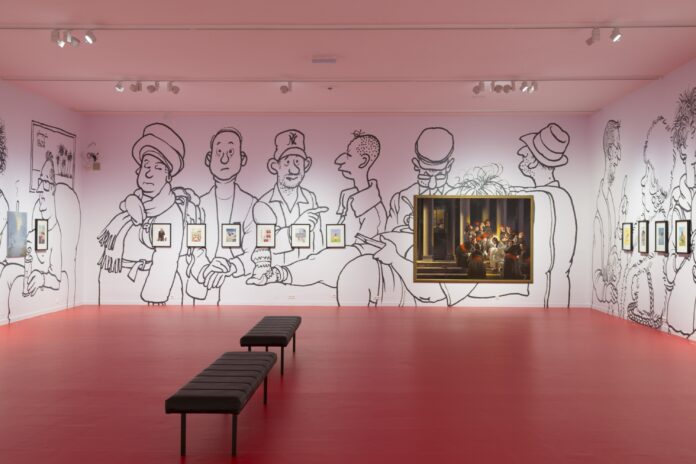 10.11.2021 – 18.04.2022.
The small world of the common man gently taken on the shovel!
The work of Gerhard Haderer is a cosmos in itself, which is given space in the Schlossmuseum in Linz in a specially created, very specific room. Taking advantage of the museum's remodeling, the Haderer cosmos is met here with walls designed by the artist as well as bright red floors.
Around 70 drawings selected by the artist himself from a creative period spanning four decades are shown in the exhibition. They include caricatures that depict the everyday madness of the bourgeoisie with the same sharpness as world politics.
Gerhard Haderer: Kosmos
10.11.2021 – 18.04.2022
Schlossmuseum Linz
Schlossberg 1
4020 Linz
https://www.ooelkg.at/de/ausstellungen/detail/gerhard-haderer.html