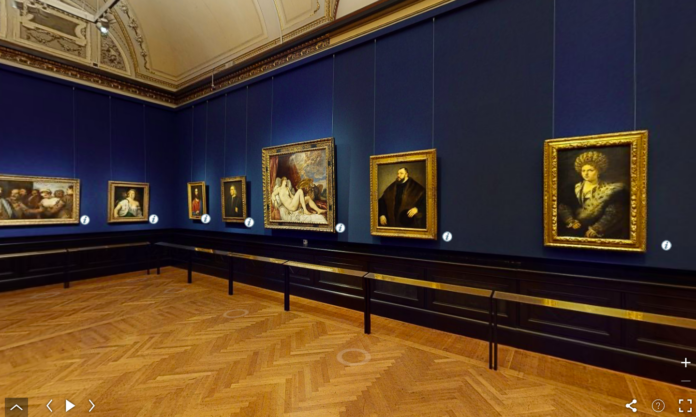 The Kunsthistorisches Museum in Vienna offers a comprehensive online service!
https://www.khm.at/entdecken/digitales-museum/
In the online collection, works and treasures of the museum can be discovered.
https://www.khm.at/objektdb/
The Titian Room can be visited in a virtual 3D tour.
https://discover-culture.com/de/partner/kunsthistorisches-museum-wien/touren/die-kaiserliche-tizian-sammlung/
The art and culture education department offers virtual tours of the museum.
kunstvermittlung@khm.at
The museum app can be conveniently downloaded onto a cell phone or tablet for a comprehensive program.
https://www.khm.at/erfahren/kunstvermittlung/app-khm-stories/
Thursday evenings at the museum can be spent comfortably on the sofa with lectures, discussions and talks on various aspects of museum work, such as restoration, the architecture, archiving and research.
https://www.khm.at/erfahren/kunstvermittlung/donnerstagabend-im-museum/
On Spotify, the Kunsthistorisches Museum offers the literary museum audio guide "Museum of Dreams," the podcast "Beethoven bewegt," and the podcast series "six seasons," recorded in cooperation with Ö1.
www.spotify.com
With Google Arts&Culture users can not only put together their own online exhibition, but also get to know Jan Vermeer's painting "The Art of Painting" better.
On Youtube, the Kunsthistorisches Museum has a channel where Sabine Haag and Michael Köhlmeier present the museum's treasures online with 100 Masterpieces.
Artist Talks and the recordings of Thursday evenings at the museum can also be found here.
www.youtube.com
Pieter Bruegel can be visited on the website www.bruegel.net besuchen.