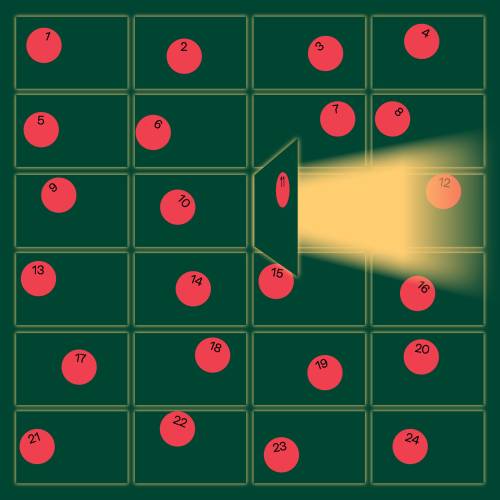 01. – 24.12.2021.
Festive times call for festive creativity!
Due to the current situation, the planned Christmas exhibition at the Schlossmuseum Linz has been adapted thematically and is now dedicated to the color green. A glimpse of the sensually informative winter show is available from December 1 to 24 in the form of a digital Advent calendar.
Every day a little door opens, behind which a video, a presentation, a Christmas carol and a discussion on the subject of Christmas between OÖLKG Director Alfred Weidinger and a robot can be found.
WINTER­GRÜN Online
01. – 24.12.2021
Oberösterreichische Landesmuseen
Online
www.ooekultur.at/story-of-the-day-detail/adventkalender
www.creativeaustria.at/2021/11/25/ooelkg-digital-oberoesterreichische-landesmuseen-linz