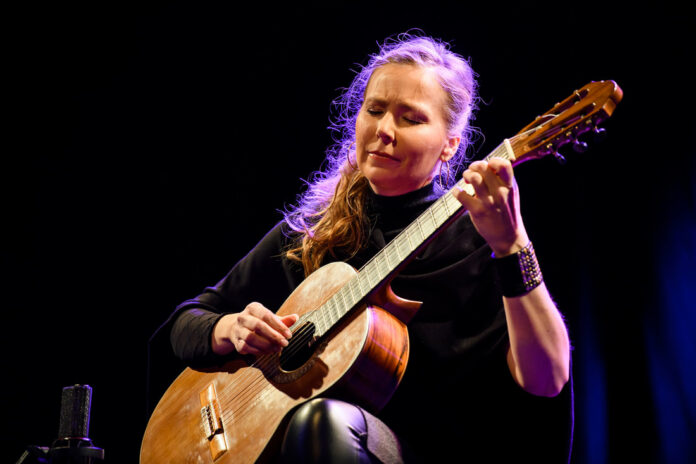 25. – 26.02.2022.
A celebration of the acoustic guitar!
The Vienna Fingerstylefestival takes place for the 12th time in Vienna's Porgy&Bess.
Internationally known greats as well as audience favorites from previous years will enchant visitors with their guitar sounds on two extraordinary concert evenings.
On Friday evening Mike Dawes (UK), Franco Morone (IT) and Crossing Strings (AT) will open the festival. Both Franco Morone, who comes from Italy, and YouTube star Mike Dawes are two established representatives of the fingerstyle scene. The duo "Crossing Strings", consisting of Carina Maria Linder and Markus Schlesinger, rounds off the Friday with their virtuoso original compositions and sophisticated fingerstyle arrangements, guaranteeing both entertaining and sophisticated entertainment.
On the second day of the festival, Petteri Sariola (FIN), Jule Malischke (DE) and Simon Wahl (DE) will captivate the audience. The Finnish YouTube star Petteri Sariola and the powerful-voiced and likeable Jule Malischke, who comes from Germany, are both a guarantee for an entertaining and entertaining evening. Saturday will be opened by the groovy and extremely likeable Austrian by choice Simon Wahl, who will kick off the second evening of the festival with a varied mixture of his own music and arrangements.
The exceptional talents Mike Dawes and Petteri Sariola will hold workshops on both festival days! More information about the workshops can be found on the Fingerstylefestival website.
Vienna Fingerstylefestival
25. – 26.02.2022
Porgy & Bess
Riemergasse 11
1010 Wien
www.fingerstylefestival.at/