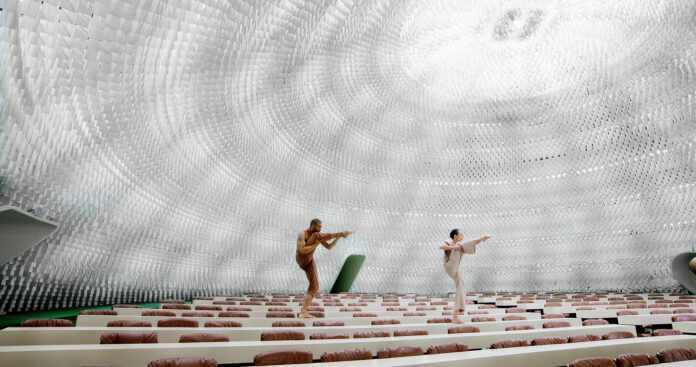 05.03. – 12.06.2022.
Influencing the beloved nation with the soft power of art!
For the first time in Austria, the works of Jasmina Cibic can be seen at the Museum der Moderne Salzburg at Mönchsberg.
Cibic, who represented Slovenia at the Venice Biennale in 2013, is a Slovenian performance, installation and film artist who lives and works in London. Her work often explores the construction of national cultures, their underlying ideologies, political goals and uses, and the soft power of art, especially architecture.
For this solo exhibition, the artist is developing a spatial architecture in the tradition of debating salons, complemented by a selection of her films.
Jasmina Cibic: Most Favoured Nation
05.03. – 12.06.2022
Museum der Moderne Salzburg
Mönchsberg
5020 Salzburg
www.museumdermoderne.at/de/ausstellungen-veranstaltungen/detail/jasmina-cibic-most-favoured-nation