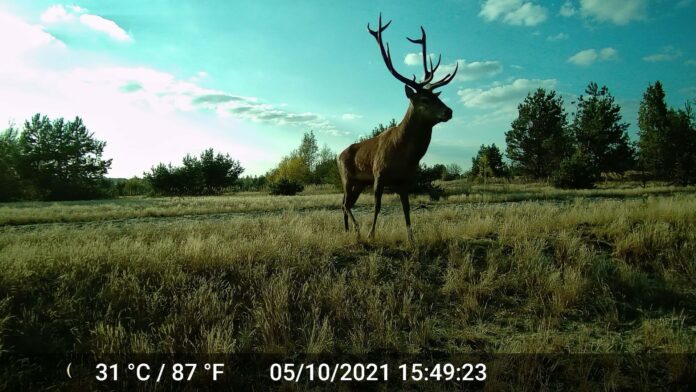 09.03. – 05.06.2022.
What will be the future of Chernobyl?
With the war in Ukraine, the Chernobyl nuclear power plant and the surrounding exclusion zone are in a contested area.
The exclusion zone, established after the nuclear reactor accident at the Chernobyl nuclear power plant, has become a nature reserve in the absence of man. Lynx, wolves, eagles, wild horses and other rare animals live in the almost deserted, overgrown area.
Artist Anna Jermolaewa went on a safari to the area. Jermolaewa has documented the animals living there to reveal myths, legends, fears and misconceptions. Together with a scientist, she installed three wildlife cameras that continuously take pictures.
The project initiated by the artist shows an area whose future and the resulting impact on Ukraine and Europe are uncertain.
The exhibition will be presented as part of FOTO WIEN 2022.
Anna Jermolaewa: Chernobyl Safari
09.03. – 05.06.2022
MAK – Museum für angewandte Kunst
Stubenring 5
1010 Wien
www.mak.at/annajermolaewa