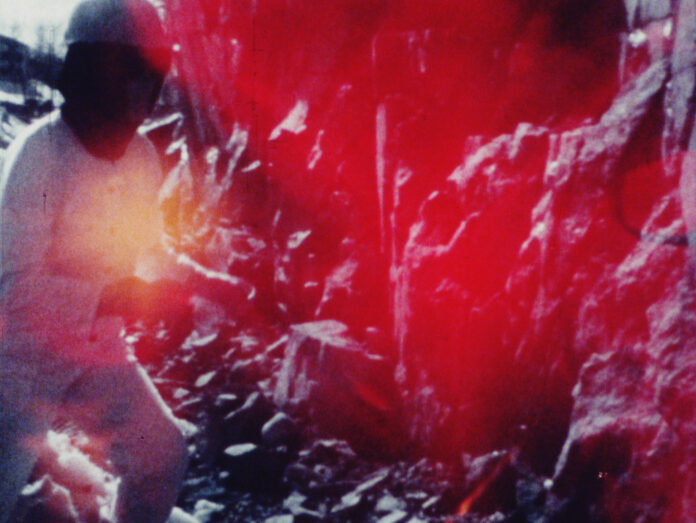 09.04. – 29.05.2022.
Like two voices that sound together!
The exhibition at Grazer Kunstverein brings together works by the late British experimental filmmaker Sandra Lahire and Italian artist and designer Celeste Burlina. Coming from two different eras of feminist practice, their penetrating meditations on the porosity of the body, labour and environmental issues unite in a common narrative.

Lahire's recently restored films find their presentation space in Burlina's installation, which spans all three gallery spaces.
Sandra Lahire, Celeste Burlina: we sat rigid except for the parts of our bodies that were needed for production
09.04. – 29.05.2022
Grazer Kunstverein
Palais Trauttmansdorff
Burggasse 4
8010 Graz
www.grazerkunstverein.org