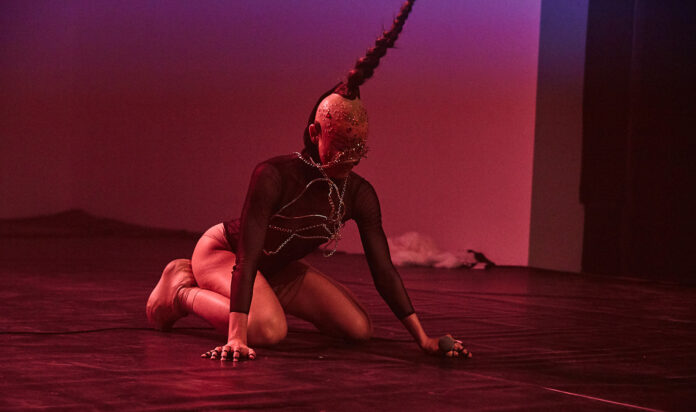 09 – 19.06.2022.
A new wave of feminism!
The Tanz ist Festival 2022 shows the path that contemporary female choreographers are taking and dedicates a festival to them and their artistic approaches!
Various feminist trends are addressed as well as consumer and pop culture, sexuality, power games or the inner strength of life and the earth.
Female choreographers from different cultures and generations present their views on developments in society and technology, the relationship to one's own body, the irrational and art.
How and where do women find their way in the culture we live in – ultra-connected, ultra-sexualised and pop? Which topics should definitely be negotiated on stage? What can we draw strength from in difficult times? – Current performances by female choreographers and dancers of the older and younger generation provide answers: emancipated, equal, artistic!
Since 1998, the Spielboden in Dornbirn has been the venue for the various activities of tanz ist.
Since the beginning, the basis of the artistic work has been project-oriented work with the highest quality standards as well as continuous cooperation with some of the participating artists. For the annual festivals, dance and art events, thematic core issues are developed in each case and co-operations with artists and institutions are initiated and carried out.
tanz ist completes the western axis for Austrian dance choreography and enlivens the Vorarlberg cultural landscape with international and mainstream-free dance and performance art.
Tanz ist Festival 2022
09 – 19.06.2022
Spielboden Dornbirn
Färbergasse 15
6850 Dornbirn
www.tanzist.at