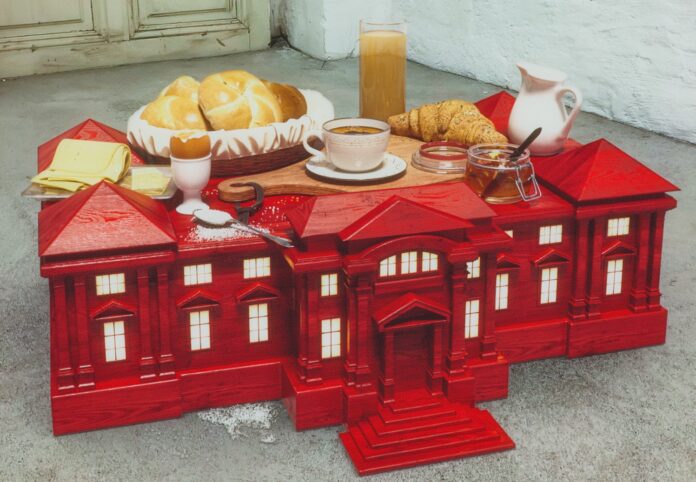 02.04. – 15.05.2022.
Welcome to Heaven!
Pina is a non-commercial exhibition space in Vienna run by artists and curators Bruno Mokross and Edin Zenun. The centerpiece of the exhibition at the Salzburg Kunstverein is a life-size model of the exhibition space in Vienna.
By merging the two floor plans, the respective dimensions of the two art associations are contrasted. This structure, constructed from specially designed steel modules, serves as a backdrop for the artworks on display in the exhibition.
Visitors are invited to use the space as a place to stay and browse through a merged selection of publications from the archives of the Salzburg Kunstverein and the Pina Kunstverein.
With this exhibition, Pina aims to pay homage to the storied gathering places of a convivial project space scene and reflect on its own role in the institutional web of the art world.
Café Heaven
02.04. – 15.05.2022
Salzburger Kunstverein
Hellabrunner Straße 3
5020 Salzburg
www.salzburger-kunstverein.at