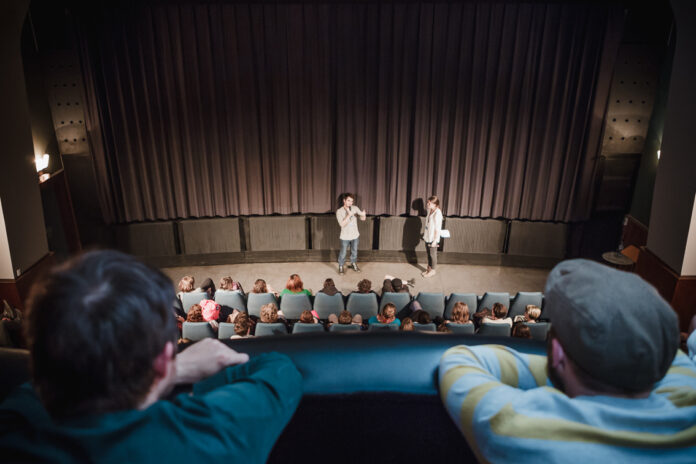 Kurz, lang experimentell, aus aller Welt: An acht Tagen zeigt die ethnocineca, begleitet vonFilmgesprächen, Podiumsdiskussionen, Vorträgen Short, long, experimental, from all over the world: For eight days, ethnocineca, accompanied by film discussions, panel discussions, lectures and a master class, will show a cinema that discusses social realities and shows the diversity of human life worlds.
The film workshop, which takes place within the framework of ethnocineca, is dedicated to the question "What is happening?".
Thematically, it is based on this year's festival theme ENTANGLED REALITIES, which deals with global entanglements and interrelationships and their effects on our everyday lives.
ethnocineca – International Documentary Film Festival Vienna
12. – 19. 5.2022
Wiener Votiv Kino, Kino De France & hybrid
Vienna
www.ethnocineca.at