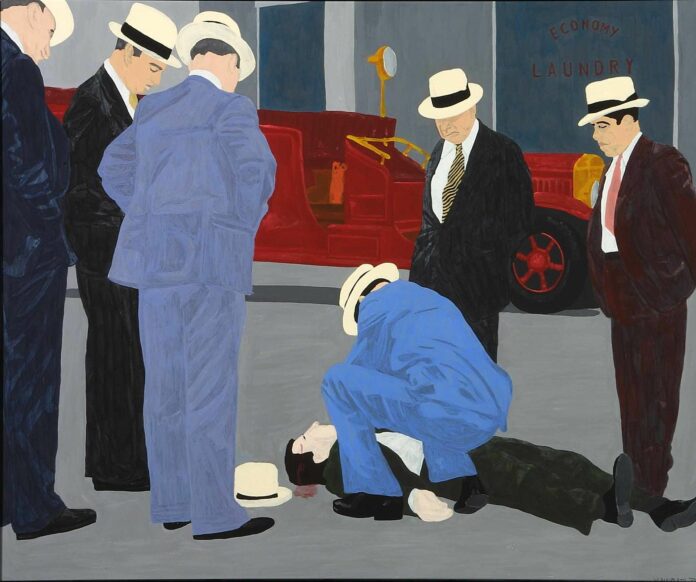 11.06. – 04.09.2022.
The fight against filth and trash!
Significant changes marked the turn of the 19th and 20th centuries: the emergence of mass culture, the emancipation efforts of women, the discovery of youth as a socially relevant group and, as a consequence, the fight against "filth and trash" in the popular media.

The so-called penny dreadfuls, which could only be sold under the counter in stores, were described as "trash" and (supposedly) pornographic. The contents of these cheap booklets revolve around crime and vice, horror figures, monsters and demons – motifs that can also be found in the visual arts.

In 1913, Oskar Kokoschka illustrated The Great Wall of China, a story by Karl Kraus based on a true crime, and Käthe Kollwitz focused her attention on female victims.

In addition to well-known names, the collection exhibition offers the opportunity for new discoveries or rediscoveries, for example by Walter Navratil, who dedicated a painting cycle of the same name to the notorious gangster boss Al Capone.
Nervous and Angry
11.06. – 04.09.2022
Museum der Moderne Salzburg
Rupertinum
Wiener-Philharmoniker-Gasse 9
5020 Salzburg
www.museumdermoderne.at/en/ausstellungen-veranstaltungen/detail/nervoes-und-boese-schmutz-und-schund-aus-der-sammlung-des-museum-der-moderne-salzburg/