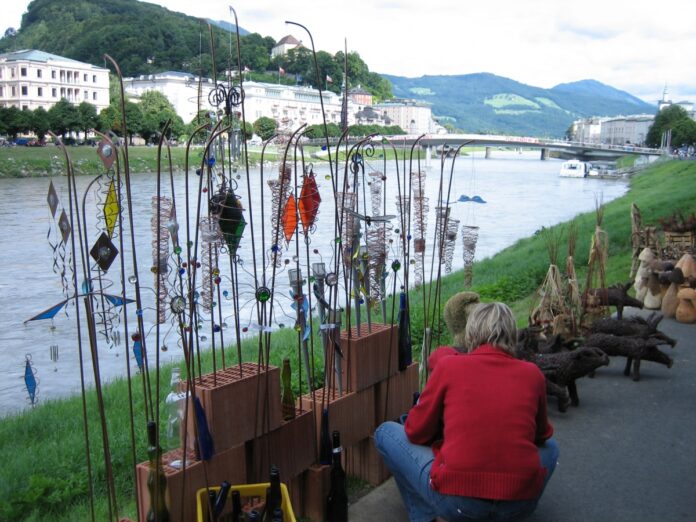 04.06. – 25.09.2022.
Kunstbazar mit Flair!
Stroll along the banks of the Salzach River under shade trees and enjoy the diverse offerings of this popular Salzburg art bazaar. With hundreds of exhibitors, artists and craftsmen from all over the world, a relaxed multicultural atmosphere is on offer.

On eleven weekends – from June to September – art can be enjoyed at the Bazaar of the Salzachgalerien under the motto: "You see each other" and are gladly seen.
Salzachgalerien
04.06. – 25.09.2022
Am Marko-Feingold-Steg
www.salzachgalerien.com