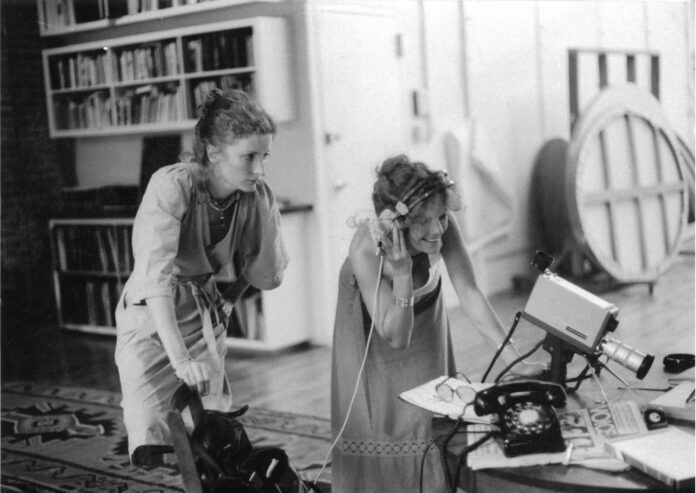 07.04. – 04.09.2022.
Delphine Seyrig and the feminist video collectives in 1970s and 1980s France!
The exhibition sheds light on a network of creative and political actors around the actress, director and activist Delphine Seyrig and thus sketches a history of feminism as media history.
Delphine Seyrig was an actress who became active in the feminist movement in the 1970s along with filmmakers Chantal Akerman, Marguerite Duras, and Ulrike Ottinger. In 1975, Seyrig joined forces with Carole Roussopoulos and Ioana Wieder to form the collective Les Insoumuses (The Resistant Muses) and produced videos that became an emancipatory tool and medium of political activism.
Through photographs, films, and other works by important women artists and filmmakers such as Etel Adnan, Akerman, Duras, Babette Mangolte, and Ottinger, the exhibition explores the many political questions and demands that were raised at this historical moment and continue to have an impact today.
Widerständige Musen (Defiant Muses)
07.04. – 04.09.2022
Kunsthalle Wien
Museumsquartier
Museumsplatz 1
1070 Wien
kunsthallewien.at