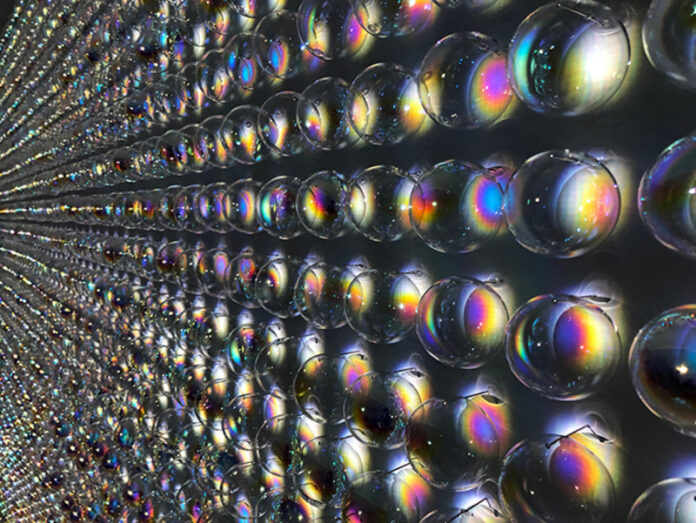 02.04. – 26.06.2022.
The audience becomes the conductor.
Heike Weber and Walter Eul have developed an interactive sound sculpture made of 150 touch-sensitive mirror balls especially for Magazin 4. The sound is created through the active participation of the visitors.
The more balls are touched, the more the sound builds up. Active intervention changes the overall sound, which always remains harmonious.
Works in connection with Kunst am Bau, including large-scale, space-consuming installations, the occupation with and combination of different materials as well as sensitive space-defining works characterize the work of the artist couple Weber&Eul.
Heike Weber & Walter Eul: Die Welt ist Klang
02.04. – 26.06.2022
Magazin 4
Kultur Bregenz
Bergmannstraße 6
6900 Bregenz
www.bregenz.gv.at/kultur/magazin-4/programm/heike-weber-walter-eul