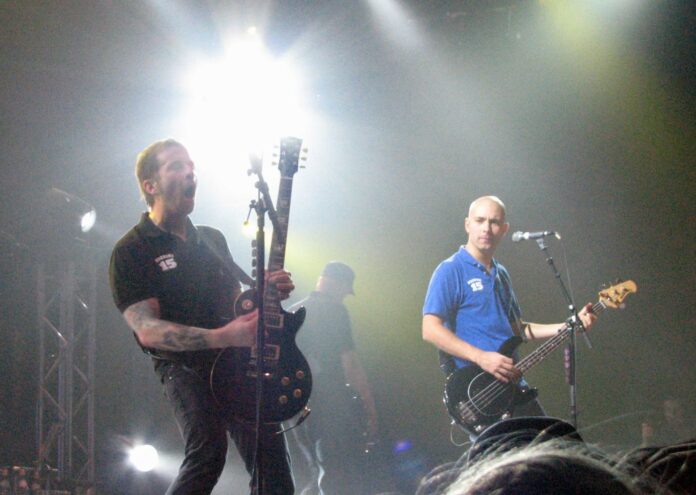 30.07 – 31.07 2022
Punk Rock is alive. In Tabakfabrik Linz.
The Linz graphic designer Stefan Beham has closed a gap. A few years ago, when he sent in a quick record cover draft after a Facebook call from Lagwagon's Joey Cape, he stumbled into the punk rock scene rather by accident.
In a short time, this has resulted in a considerable oeuvre of artwork for numerous other bands from this segment.
Beham used these contacts and without further ado launched the SBÄMfest in the Linz tobacco factory.
This year in July it will take place for the 4th time. The lineup includes bands like Descendents, Millencolin, Donots, The Bouncing Souls, No Fun At All and many more. The international punk rock community is well connected. You can see that in the audience at previous festivals. Almost 60% came from abroad.
SBÄM Fest
Tabakfabrik Linz
30.07 – 31.07 2022
www.tabakfabrik-linz.at
https://fest.sbam.rocks/