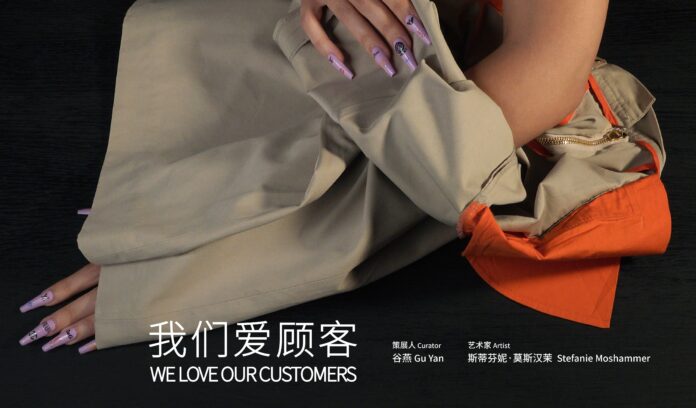 19.11. – 26.12.2022
The Culture Forum Peking is showing the solo exhibition "We Love Our Customers" by Stefanie Moshammer at the Yuan Art Museum in Tianjin/China.
"We Love Our Customers" – Stefanie Moshammer's current work moves at the interface of research, observation and construction.
The Austrian artist has been dealing with the fashion and textile industry for several years. Without pointing fingers, she deals with the omnipresence of "fast fashion", international luxury brands and the topic of vintage. In doing so, she plays with the perception of today's consumer culture, brand images and brand symbolism, thereby creating a tension between tradition and modernity.
Moshammer's art work can be understood as a message that calls on us all to rethink and further develop our behavior towards earth, nature, animals and people.
We Love Our Customers – Stefanie Moshammer
19.11. – 26. 12.2022
Cultural Forum Peking
Yuan Art Museum, Tianjin/China
https://austriakulturdigital.at