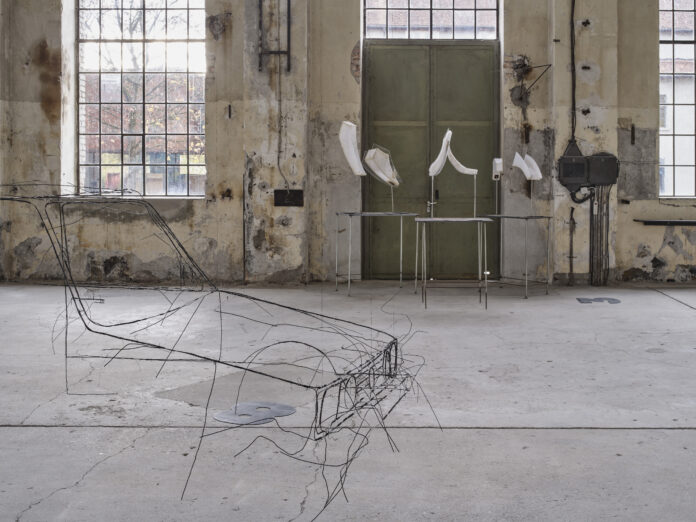 18.11.2022 – 12.2.2023
The group exhibition shows sculptures, fine arts, wall objects and installations by international artists living and working in Vienna, both in their respective individuality and in the exciting interplay with one another.
Formally and materially diverse as well as thematically diverse, the group exhibition takes a flash-like look at the diversity within the artistic discipline and provides an insight into the current sculptural work in the Austrian capital.
With works by Sasha Auerbakh (Moscow, RU) | Kerstin von Gabain (Palo Alto, USA) | Birke Gorm (Hamburg, D) | Siggi Hofer (Bruneck, IT) | Michael Kienzer (Steyr, AT) | Sonia Leimer (Merano, IT) | Angelika Loderer (Feldbach, AT) | Constantin Luser (Graz, AT) | Fritz Panzer (Judenburg, AT) | Rudolf Polanszky (Vienna, AT) | Peter Sandbichler (Kufstein, Austria) | Toni Schmale (Hamburg, D).
The curatorial concept by Herwig Kempinger and Kasia Matt-Uszynska will be adapted to the spatial conditions of the historic assembly hall in cooperation with Thomas Häusle, director of the Kunstraum Dornbirn.
Here an Now. Vienna Sculpture 2022
18.11.2022 – 12.2.2023
Kunstraum Dornbirn
Dornbirn, Jahngasse 9
https://www.kunstraumdornbirn.at