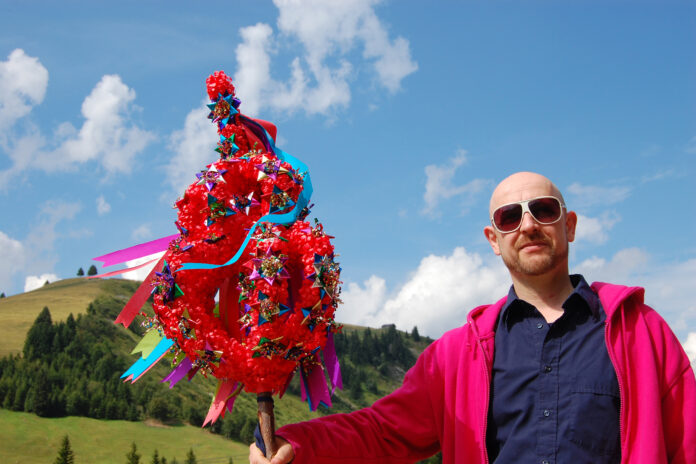 17.12.2022 – 05.02.2023
The artist collective Alpine Gothic is showing new works!
Tschlin is aTschlin is a Rhaeto-Romanic village in the Lower Engadine at 1500 meters height. It consists mainly of old buildings that match those of the area typical ornaments in sgraffito technique.
During their stay in Tschlin, the artists developed Working approaches and figures of thought that are already on site in a multi-day performance in public space and subsequently to a series further work led. In the exhibition at the Salzburger Kunstverein a selection of these works in an expansive installative setting merged.
The artist collective Alpine Gothic, founded in 2009, consists of Christina Breitfuss, Erik Hable and Wolfgang Wirth.
Alpine Gothic. Tschil
17.12.2022 – 05.02.2023
Salzburger Kunstverein
Hellbrunner Straße 3
5020 Salzburg
https://www.salzburger-kunstverein.at