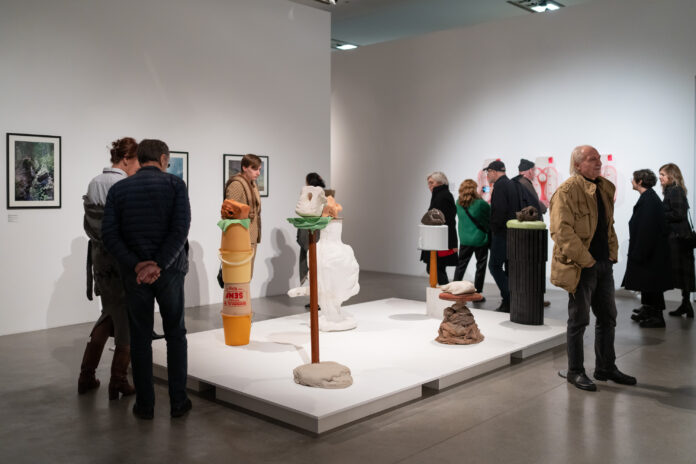 7.12.2022 – 13.3.2023
The exhibition addresses and updates questions of national representativeness based on two dominant tendencies that have shaped recent Austrian art. On the one hand the tradition of radical performance and on the other the feminist legacy that gives a voice to the silenced – women, queer people, immigrants, refugees and migrants.
The body, with all its vulnerability, was already a dominant theme in Austrian art at the beginning of the 20th century. From the late 1960s it became the main medium for radical forms of political resistance.
The exhibition "The Body and the Territory: Art and Borders in Today's Austria" was created in cooperation with the Museum of Contemporary Art Zagreb.
Body and Territory
7.12.2022 – 13.3.2023
MSU Zagreb
Avenija DubrovnikK 17, Zagreb
https://austriakulturdigital.at