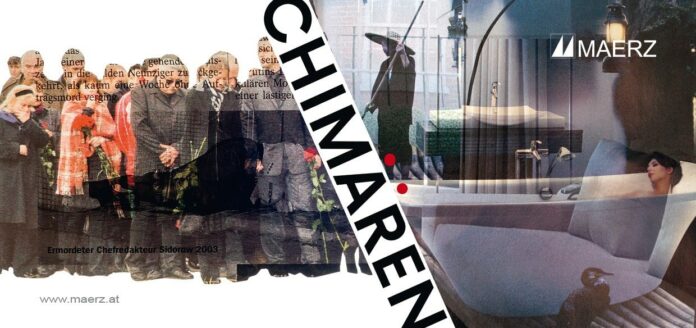 11.01. – 03.02.2023
In medicine and biology, a chimera is an organism that is made up of genetically different cells and tissues and yet represents a uniform individual.

Otto Saxinger deals with photography, film and installative image-space concepts.
In the multifaceted work of Robert Zahornicky, we encounter not only photographs but also actionistic, conceptual, objects, audio works, spatial installations, art in public space and much more.
The author and cognition researcher Thomas Raab will speak about the exhibition.
Chimaeras – Photographic Works by Otto Saxinger and Robert Zahornicky
11.01. – 03.02.2023
Galerie Maerz
Eisenbahngasse 20
4020 Linz
https://www.maerz.at