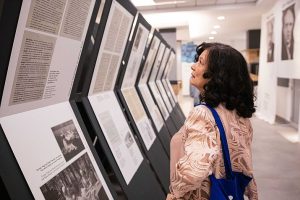 10.01. – 20.02.2023
The exhibition at the Humboldt University shows the Vienna Circle – one of the most influential groups in 20th-century philosophy. The exhibition highlights a variety of the achievements of the Vienna Circle and the biographies of its members, the issues they debated, the people who influenced their work, and their academic activities at some of the most prominent universities in Europe.
The aim of the exhibition is to show both the impressive achievements of the Vienna Circle and the grim historical context that led to the circle's dissolution in the late 1930s.
The traveling exhibition comes to Berlin through the CENTRAL network. CENTRAL is a lively partnership between five renowned Central European universities: Berlin, Budapest, Prague, Vienna and Warsaw.
The Vienna Circle in Berlin
10.01. – 20.02.2023
Kulturforum Berlin
Humboldt-Universität zu Berlin
Unter den Linden 6, Berlin
https://austriakulturdigital.at