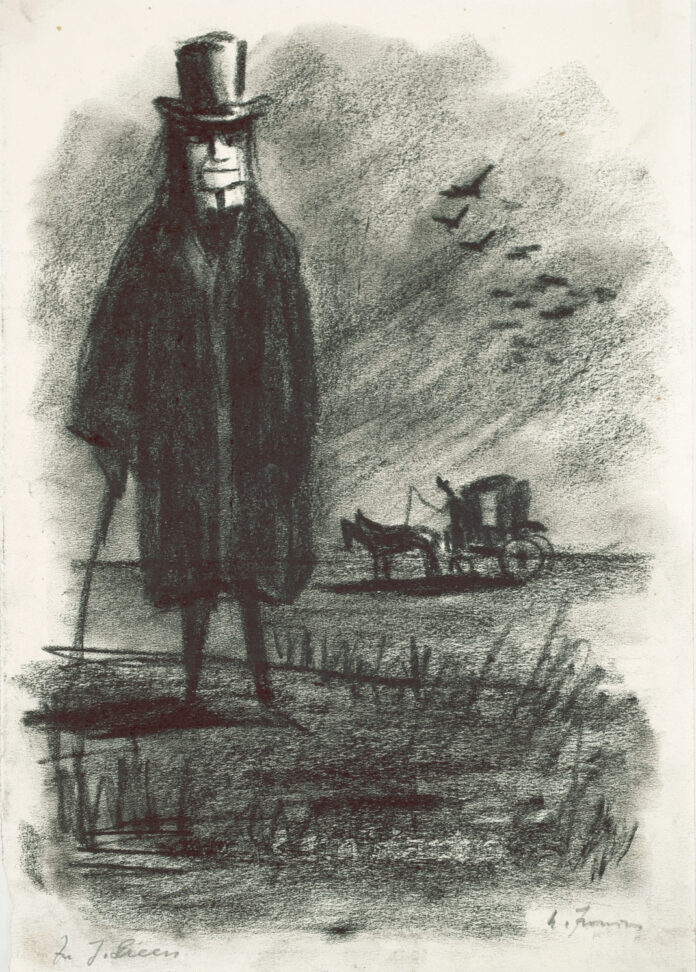 25.01. – 02.04.2023
The special exhibition in the Schlossmuseum Linz is dedicated to the draftsman, painter and illustrator Hans Fronius on the occasion of a donation from the Kastner family in 2018. Dr Walther Kastner was closely associated with Hans Fronius throughout his life, as a friend and as a collector. His art collection contained more than 350 sheets by the artist, which, with the last donation of 233 works, are now all in the Graphic Collection.
Hans Fronius was born in Sarajevo in 1903. After the First World War the family moved to Graz. From 1921 to 1925, Fronius studied at the Academy of Fine Arts in Vienna and became a teacher. In addition, he created an impressive artistic work.
An essential part of Hans Fronius' work was his talent for illustrating literary texts. The artist's personal preferences are documented in the exhibition, as is his love for the landscapes, which he got to know on numerous hikes and excursions.
The artistically most important connection to Upper Austria resulted from the relationship with Alfred Kubin. This friendship is documented in a long correspondence and makes the donation for Upper Austria all the more valuable.
Hans Fronius
25.01. – 02.04.2023
Schlossmuseum Linz
Schlossberg 1, Linz
https://www.ooekultur.at