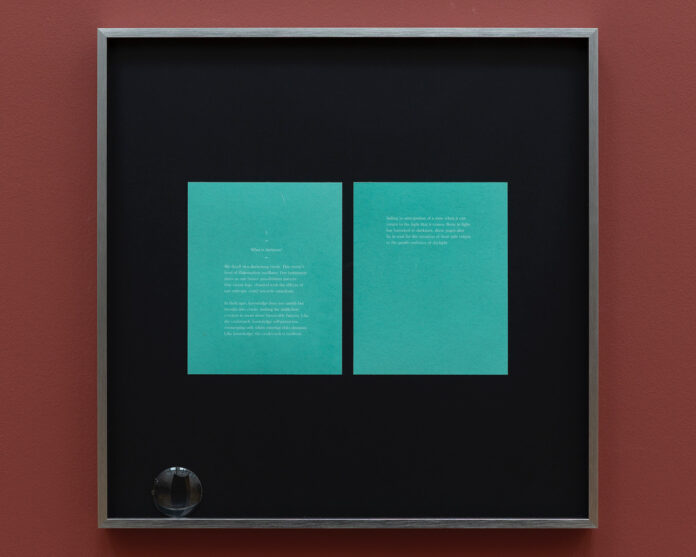 28.01. – 30.04.20233
The exhibition on affairs brings together various forms of contemporary conceptual art and deals with the mode in which art can help us to better understand our present, to encounter it and to deal with it.
The signs are piling up on our shelves as well as on our smartphones, in inboxes and on social media. Everything overlaps and covers each other. Digital and analog interweaving of text and image characterize the present and media access to it
on affairs takes immersion in this mighty ocean of images and words and the retrieval of fragments and set pieces as a symbol. 
Communicating with this exhibition, the personal exhibitionl sink by the Austrian conceptual artist Heinrich Dunst is on display in the main hall of the HALLE FÜR KUNST Steiermark. sink and on affairs are accompanied by a joint supporting and educational program and a publication (saxpublishers, Vienna).
The exhibition was curated by Sandro Droschl and Jan Tappe.
on affairs – Noah Barker, Milena Büsch, Carolyn Lazard, Ghislaine Leung, Lorenza Longhi, Vera Lutz, Studio For Propositional Cinema, Sung Tieu
28.01.–30.04.2023
HALLE FÜR KUNST Steiermark
Graz, Burgring 2
https://halle-fuer-kunst.at