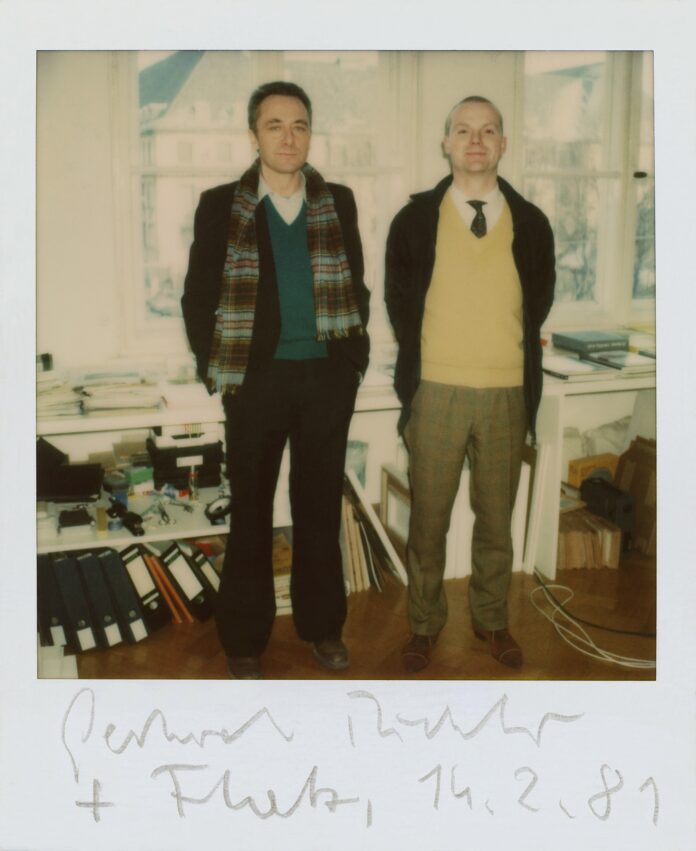 24.09.2022 – 25.2.2023
The series of works "Künstler Jäger" was created more than 40 years ago over a period of five years. The artist FLATZ traveled a lot back then, and whenever he met other up-and-coming or renowned artists who were at least interesting to him, he took the opportunity to immortalize himself with them.
With his SX-70 Polaroid camera, which he always carried with him, he photographed himself with the other person in the same way – in the middle of the picture, standing side by side and in a full-length view. The result is 120 polaroids – signed and dated by the artists shown – including Gerhard Richter, Lawrence Weiner, Marina Abramović/Ulay, Laurie Anderson, Sigmar Polke and VALIE EXPORT.
On the occasion of the 70th birthday of the exceptional artist FLATZ, the FLATZ Museum Dornbirn is presenting this series of works in their entirety.
FLATZ "Künstler Jäger 1977-1981"
24.09.2022 – 25.2.2023
FLATZ Museum
Marktstraße 33
6850 Dornbirn
https://www.flatzmuseum.at