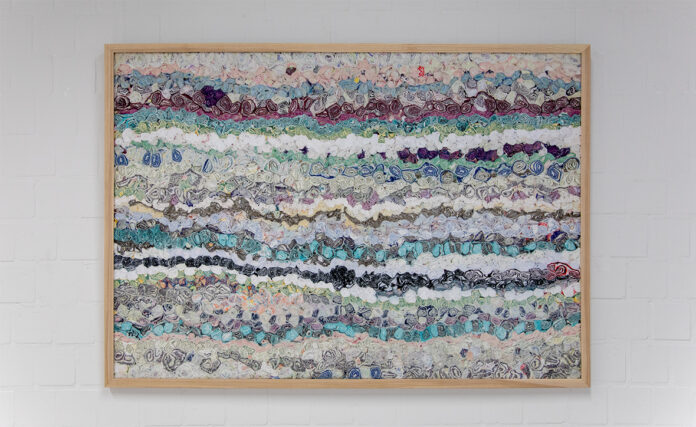 from 16.01.2023
The exhibition presents the artists newly admitted to the KUNSTSCHAFFENDEN in 2022 and presents their working methods in exemplary works.
THE NEW ARTISTS 2022: Judy Mardnli, Florian Nörl, Miriam Walcherberger-Kößler.
Judy Mardnli, born in 1988 in Al-Hasaka, Syria, studied painting and graphics at the University of Art and Design in Linz from 2016 to 2021. Since 2009 ongoing solo and group exhibitions in Austria, Lebanon, Syria. Judy Mardnli works mainly with oil, toner, acrylic and ink – he wipes, brushes and paints his memories.
Florian Nörl works with textile stone – a process in which multi-layered rolls of fabric are cut up, rearranged in a frame and soaked in a special liquid, after which they harden for several months. The works of Florian Nörl dance between image and plastic object, between the transition from softness to hardness, it is a layering of memories.
In her works, Miriam Walcherberger-Kößlers captures individual moments, flashes of inspiration and irritation. Largely techniques such as photography, painting, drawing or embroidery are interwoven and assembled into something completely new. The plant grows layer by layer. Her oeuvre includes mixed media works, analogue photographs, drawings and collages.
The New Artists 2022
DIE KUNSTSCHAFFENDEN
Galerie im OÖ Kulturquartier
Ursulinenhof
Landstraße 31
4020 Linz
http://diekunstschaffenden.at