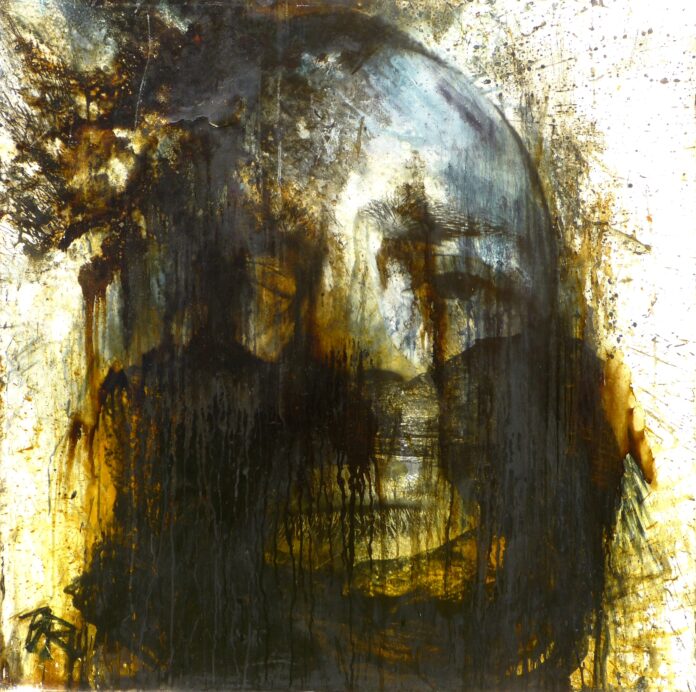 01.02. – 30.04.2023
In the exhibition at the Francisco Carolinum Linz, Micha Brendel shows his photo-based works. The artist works in the artistic fields of photography, painting, performance, installation, object and text.
Micha Brendel's work is never comfortable. He attacks the photo material with mechanical and chemical attacks, adds subsequent painting and thickens the prints calligraphically. The inclusion of body fluids and medicinal-historical preparations is also challenging. Brendel processes everything that becomes his material as a concentrate of origin, cultural history, and the past.
A duality of body and spirit is constantly present, a corporeality that the artist has acted out for years in a surreal-performative manner using flesh, blood and animal organs – born out of the darkness of trauma and Protestant blossoms of fear.
But Brendel always continues a topos known in art: the memento mori, the commemoration of death as an invitation to self-exploration and as an artistic exercise.
Micha Brendel – leibsaftig
01.02. – 30.04.2023
Francisco Carolinum Linz
Museumstraße 14, 4020 Linz
https://www.ooekultur.at