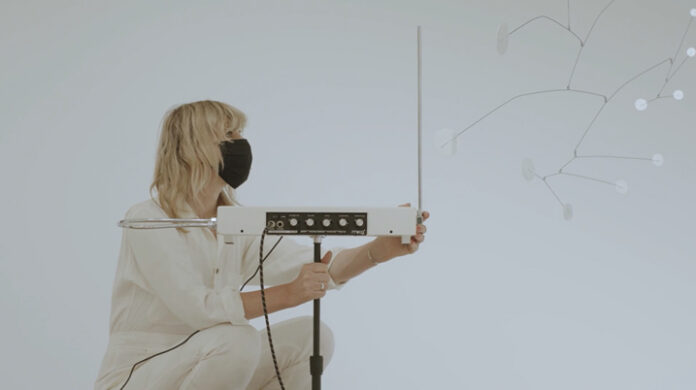 10.2. – 19.3.2023
You can hear and see sound experiments with sculptures by Alexander Calder in the exhibition.
Alexander Calder's idea for his sculptures was free movement in space and interaction with other objects to depict movement in space.
Composer Dorit Chrysler placed three theremins at an audible distance from two selected sculptures from the current MoMA exhibition "Alexander Calder: Modern From The Start". This is how the spatial movement of the Calder Mobiles was translated into sound.
The resulting movements in sound and space, Motion to Sound, were filmed and recorded, and these documented elements resulted in a video work, a vinyl disc with excerpts of the audio recordings, and an installation that can now be seen in Graz.
The sound experiments took place in September 2021, were presented in MoMA Online Magazine in early 2022 and will be presented in the SCHAUMBAD from February to March 2023.
Calder Plays Theremin by Dorit Chrysler
10.2. – 19.3.2023
Schaumbad Graz
Puchstraße 41
8020 Graz
https://schaumbad.mur.at