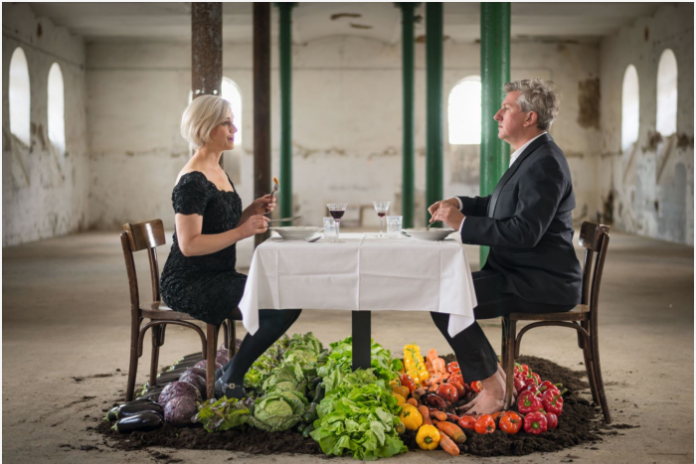 19.1. – 24.2.2023
At a time of record-breaking temperatures, floods, wildfires and wars threatening the production and distribution of food, questions about what we eat have never been more relevant.
The Austrian artist duo Honey & Bunny (Sonja Stummerer, Martin Hablesreiter) deals with the topic of food culture and sustainability and shows the results in a traveling exhibition.
Sonja Stummerer and Martin Hablesreiter studied architecture in Vienna, London and Barcelona. After graduating, they worked in Tokyo before founding the transdisciplinary studio Honey & Bunny in Vienna. Their work is geared towards social and ecological sustainability. They see themselves as "inbetweeners" and create publications, installations, exhibitions, performances and design.
Honey & Bunny: sustainable | FOOD | art
19.1. – 24.2.2023
Austrian Cultural Forum Bratislava
Hodžovo nám. 1/A, Bratislava
https://austriakulturdigital.at