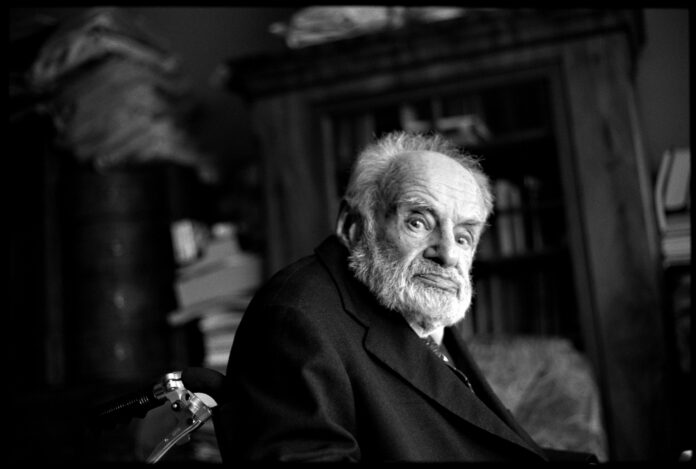 11.2. – 26.2.2023
The incredible life of Max Riccabona – a Vorarlberg mystery, to which the Vorarlberg Theater is dedicated in the form of a play.
Max Riccabona's biography is hard to grasp: he was a Wehrmacht soldier in the French campaign. Later, because of his family history, he was discriminated against as a "Jewish half-breed" under the Nuremberg Race Laws and imprisoned in the Dachau concentration camp without a trial or judgement. Lawyer in his father's law firm on the one hand but also a sly provocateur who knew how to evade the unloved role as a public defender. Freethinking Literary Prize Winner. Mentally impaired and later summarily incapacitated.
The fact that the life of the Feldkirch-born writer and collagist is so difficult to grasp is not only due to the many inconsistencies in the secured data, but also to the pitfalls that he himself laid in unconfirmed anecdotes and stories that were allegedly based on facts: About his agent work for the British secret service. His intimate friendship with Joseph Roth. His formative encounter with James Joyce.
Sometimes a little embellished, often operated, sometimes simply invented? Caricatures of reality that he himself believed to be real? Or did this and that really happen in the end?
Whether real, confabulated or ascribed to his whimsical mischief: Riccabona's memoirs are part of his story, his story of survival, the story of his struggle with himself.
A play by Thomas Arzt directed by Stefan Otteni.
DESIRE AND RESISTANCE. A survival story
11.2. – 26.2.2023
Vorarlberger Landestheater
Seestraße 2, 6900 Bregenz
https://landestheater.org