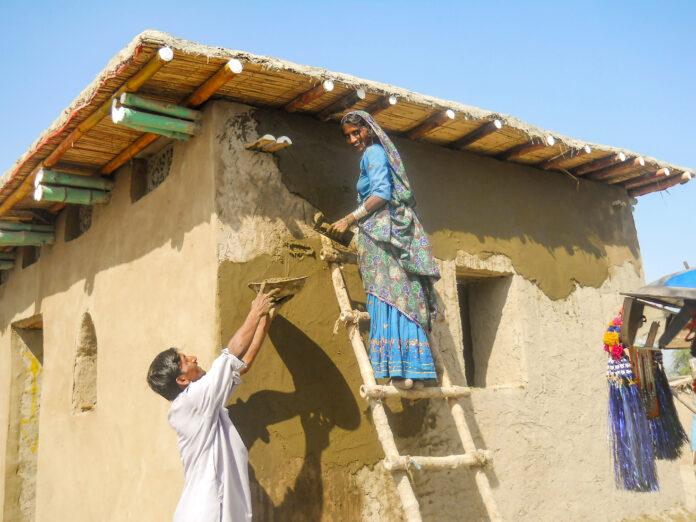 9.3. – 16.8.2023
As Pakistan's first female architect, Yasmeen Lari designed iconic modernist buildings before founding a zero-carbon self-build movement for climate refugees and the landless. Based on her life's work, the exhibition shows how the relationship between architecture and the future is changing.
The effects of the man-made climate catastrophe are dramatic worldwide. Pakistan, which is one of the most vulnerable countries in the world, is affected above average. When a third of the country was flooded in the summer of 2022, Yasmeen Lari, in her 80s, tirelessly provided architectural disaster relief. For Lari, architecture must balance the survival and dignity of the individual with protection of the planet.
This is the first monographic exhibition on Yasmeen Lari ever. Previously unpublished photographs, drawings, and documents from the architect's own archives show her impressive journey from international modernism to zero-carbon architecture.

The exhibition was curated by Angelika Fitz, Elke Krasny and Marvi Mazhar.
Yasmeen Lari – Architecture for the Future
9.3. – 16.8.2023
Architekturzentrum Wien
Museumsplatz 1
1070 Vienna
https://www.azw.at