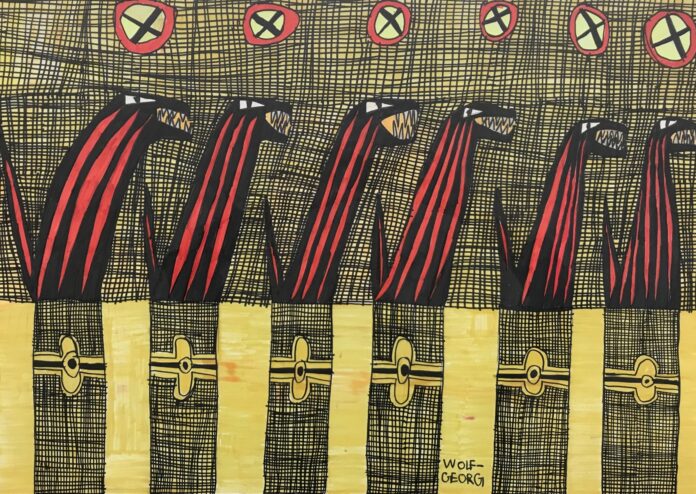 till 11.6.2023
Colourful, creative and full of creative urge – this is how one can characterize the works that outsiders and artists in need of support have created in recent years. The vorarlberg museum has been collecting this "outsider art" since 2015.
Over 70 works of art have meanwhile been purchased or donated to the collection. They convey an impression of the creative power and expressiveness of the previously marginalized artists. The vorarlberg museum is now showing these works in a new exhibition in the atrium.
The participating artists: Engelbert Bertel, Uwe Filzmoser, Annette Fritsch, Elfriede Höller, Savaş Kilinç, Lukas Moll, Christian Nachbaur, Helga Nagel, Daniel Nesensohn, Robert Nussbaumer, Stefan Riedmann, Michael Sahler, Ludwig Wagner, Irmgard Welte, WolfGeorg, Leon Wust and anonymous artists (action prison).
The exhibition was curated by Kathrin Dünser.
DIRECT! Including aspects in the collection of the vorarlberg museum
till 11.6.2023
vorarlberg museum
Kornmarktplatz 1, Bregenz
https://www.vorarlbergmuseum.at