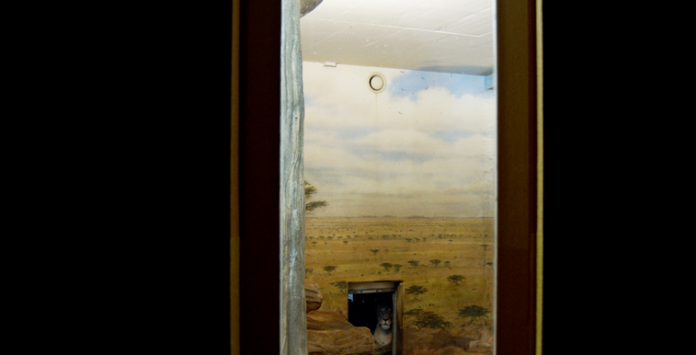 21.3. – 25.3.2023
There are more and more of them: Salzburg filmmakers have increasingly attracted international attention in recent years. This is also visible in the programmes of numerous international film festivals.
"The most fascinating thing, of course, were the monkeys," says Salzburg filmmaker Andreas Horvath about his latest film Zoo in Lockdown, which had its world premiere at the Karlovy Vary Film Festival and will also be shown at this year's DIAGONALE in Graz. In his film, Horvath documented the lives of the animals and their keepers at Salzburg Zoo during the lockdown. This has resulted in a suspenseful thriller that stages the surreal atmosphere and absurdity of everyday life at a zoo without visitors with ominously disturbing soundscapes, hypnotic minimalism, sad beauty and captivating intensity.
Der Fuchs – the latest film by Salzburg director Adrian Goiginger tells the story of his great-grandfather Franz Streitberger. Streitberger was an introverted young man who was forced to join the German Wehrmacht as a motorbike courier. When he finds a young wounded fox cub, he cares for it as i fit were his own child and takes the young fox with him to occupied France. The film will be released in Austrian´s and German´s cinemas this spring and will also be shown at this year's DIAGONALE.
The documentary film by Salzburg-born filmmaker Markus Doringer Dein Leben – Mein Leben (Your Life – My Life), which will also be shown at this year's DIAGONALE, is a journey into his own private life: an intimate film about the complex interplay of family, masculinity, care, responsibility and fragility. Doringer also addresses his own depression in his film and asks: "Will I ask myself at the end of my life why I wasn't happier?" With this film, Marko Doringer continues a form of documenting his own life that is already familiar from his earlier films. For example, from the film Mein halbes Leben (Half my life), which was awarded the great Diagonale Prize for the best documentary a few years ago.
The filmmaker, musician and visual artist Karin Fisslthaler, who comes from Salzburg and who, among numerous other awards, also received the City of Salzburg's Prize for Art and Culture in 2020, has successfully managed to establish herself in the niches between film, music and visual art in recent years. At this year's DIAGONALE, her experimental film I can feel it coming will be shown: a found-footage film montage with a fascinating pull effect that makes air visible. Wafting curtains, billowing meadows or swaying trees form the basis for sometimes jazzy, flickering bass clarinet compositions by Susanna Gartenmayer.
As part of the FINALE programme series, this year's DIAGONALE also features a reunion with the cultishly tragicomic documentary No Name City by Salzburg-born director Florian Flicker about the fate of a western town theme park in Lower Austria, which ends with the old Waterloo & Robinson hit "Good Old Hollywood is Dying". Fitting: because now the young film comes from Salzburg.
Film City Salzburg
21.3. – 25.3.2023
various locations and online
www.salzburg-filmedition.at
www.studiowestfilm.com
www.daskino.at
www.diagonale.at