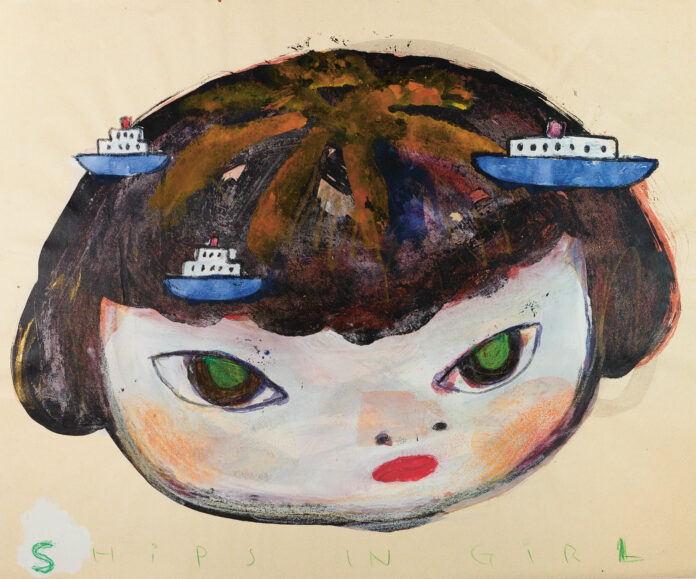 10.5. – 1.11.2023
The focus of the exhibition is Yoshimoto's broad oeuvre of drawings, which spans a period of around 40 years. Nara draws on everything that comes in: envelopes, invitations to exhibitions or restaurant napkins, which serve as visual reminders for the artist. The exhibition examines the full emotional range of his seemingly cute characters – from brooding to rebellion.
Yoshitomo Nara is one of the most famous artists of his generation worldwide. Best known for his drawings of wide-eyed, cartoonish children, the Japanese became part of the "superflat" movement along with Takashi Murakami and others in the 2000s.
Reminiscent of the aesthetics of comics and manga, the depictions of girls are a symbol of rebelliousness, defiance and resistance. His work includes painting, drawing, photography, installations and sculptures – made of bronze, ceramics or fiberglass.
Yoshimoto Nara – All My Little Words
10.5. – 1.11.2023
Albertina Modern
Karlsplatz 5, 1010 Wien
www.albertina.at